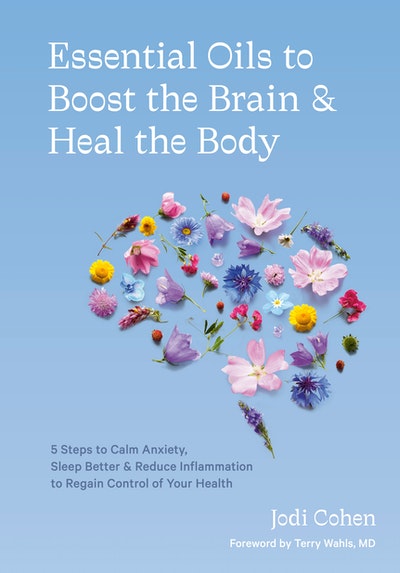 Published:

1 June 2021

ISBN:

9781984858603

Imprint:

Potter/TSP/Harm/Roda

Format:

Hardback

Pages:

240

RRP:

$32.99
Essential Oils to Boost the Brain and Heal the Body
5 Steps to Calm Anxiety, Sleep Better, and Reduce Inflammation to Regain Control of Your Health
---
---
Learn how to alleviate anxiety and insomnia while boosting your immune system and brain health through essential oil application and regimens to live a healthier life.
Essential oils are succeeding where prescription pharmaceuticals have so far been unable to effectively melt away anxiety and depression, sharpen focus, increase energy, improve memory, begin to correct chronic autoimmunity, and even promote weight loss.
Complaints of brain fog, fatigue, and ADD/ADHD are on the rise and growing every year. All of these factors can block the brain's ability to detoxify and heal. If toxins are not eliminated, they recirculate in the brain, leading to inflammation, which further compromises your brain. What's more, formal diagnoses of brain-related health challenges like Alzheimer's, Parkinson's, and ALS are increasing exponentially. Here's the good news: When it comes to protecting and restoring healthy brain function, the right essential oil blends can target the right areas at the right time, and you can address these health issues in a natural way.
In Jodi Cohen's five-step protocol, the body's natural systems are jump-started with essential oil recipe blends. Sleep, blood circulation, and stress can be regulated with particular essential oil blends. For example, oils such as rosemary, clove, and thyme can reduce inflammation, and basil, cardamom, and peppermint can improve mental focus. Once you learn the steps, you'll want to start your own essential oils regimen immediately and be on your way to a healthier body and brain!
Published:

1 June 2021

ISBN:

9781984858603

Imprint:

Potter/TSP/Harm/Roda

Format:

Hardback

Pages:

240

RRP:

$32.99