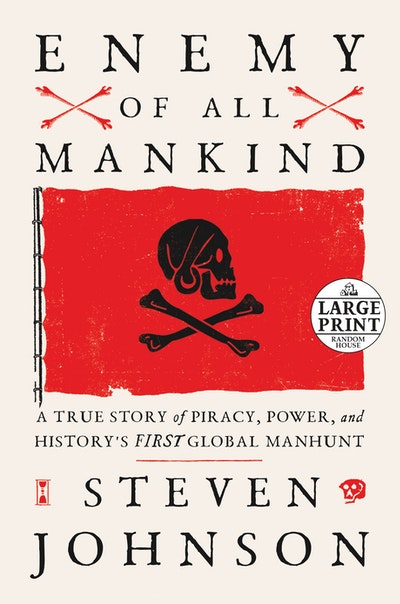 Published:

2 September 2020

ISBN:

9780593171813

Imprint:

Random House USA

Format:

Paperback

Pages:

515

RRP:

$49.99
Enemy of All Mankind
A True Story of Piracy, Power, and History's First Global Manhunt
---
---
---
"Most confrontations, viewed from the wide angle of history, are minor disputes, sparks that quickly die out. But every now and then, someone strikes a match that lights up the whole planet."
How did a single manhunt spark the modern era of multinational capitalism? Henry Every was the seventeenth century's most notorious pirate. The press published wildly popular—and wildly inaccurate—reports of his nefarious adventures. The British government offered enormous bounties for his capture, alive or (preferably) dead. But Steven Johnson argues that Every's most lasting legacy was his inadvertent triggering of a new model for the global economy. Enemy of All Mankind focuses on one key event—the attack of an Indian treasure ship by Every and his crew—and its surprising repercussions across time and space.
Johnson uses the extraordinary story of Henry Every and his crimes to explore the emergence of the modern global marketplace: a densely interconnected planet ruled by nations and corporations. Like the bestselling How We Got To Now and The Ghost Map, Enemy of All Mankind crosses disciplinary boundaries to recount its history: the chemistry behind the invention of gunpowder; the innovations in navigation that enabled the age of exploration; the cultural history of pirates; the biographical history of Every and his crew; the rise of the Moghul dynasty; and the commercial ambition of the East India Company.
In this compelling work of history and ideas, Johnson deftly traces the path from a single struck match to a global conflagration.
Published:

2 September 2020

ISBN:

9780593171813

Imprint:

Random House USA

Format:

Paperback

Pages:

515

RRP:

$49.99