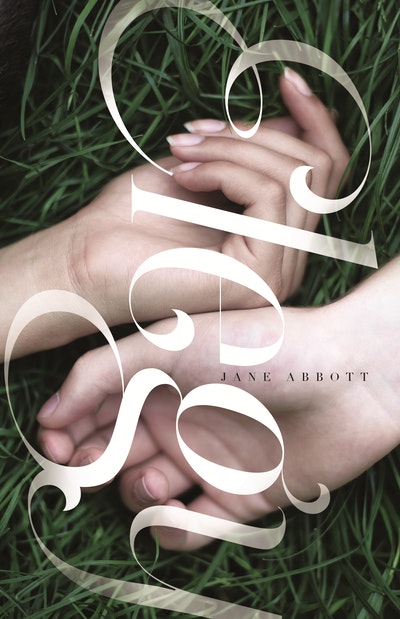 Published:

29 August 2016

ISBN:

9780143781592

Imprint:

Random House Australia Children's

Format:

Paperback

Pages:

384

RRP:

$22.99
Elegy
---
---
---
In a small Australian town, the most epic love story in history is unfolding . . . again.
Everybody knows everyone in Kincasey, and nothing ever happens. That's what Jenny thinks when she moves there – until she meets the mysterious Michael Webster.
But when Michael gets into a fight with the town bully, long-held resentments simmer to the surface, loyalties are tested, and Jenny finds herself the centre of attention. Her situation isn't helped by a deepening friendship with Michael's stepbrother, Gabe, or her jealousy of Gabe's beautiful but aloof sister, Caitlin.
Caitlin is the only one who knows the terrible truth: this isn't the first life she and Michael have lived. They have a destiny to fulfil – and it's time for Michael's powers to awaken. But what use is power if it can't give you what you most desire?
Published:

29 August 2016

ISBN:

9780143781592

Imprint:

Random House Australia Children's

Format:

Paperback

Pages:

384

RRP:

$22.99
Elegy is a modern fairy tale full of subtle magic and quiet grace - an epic story of love and friendship that spans lifetimes and centuries. This gorgeous book held me completely spellbound from the first sentence . . . Lyrical and evocative, Elegy is a heartbreaking and beautifully written story that will stay with you long after you turn the last page.

Sarah McDuling, Booktopia Young Adult Buzz Newsletter
It's been a while since a book has taken me on such a roller-coaster as this one did; I was hooked from the very first page! . . . Elegy is a high stake book for a number of reasons. Not only are most of the characters in their teens dealing with everything that comes along with high school angst; but there are also a lot of serious issues and matters spotlighted: true love, family dynamics and matters, adultery, alcoholism, individuality vs. community mentality, bullying, mortality, self-worth, and issues plaguing the agricultural sector, and simple life and death.

Jess, nevendbookshelf.wordpress.com
As soon as I opened the book, I just couldn't stop reading. I was hooked . . . I've never read anything similar to this book before and therefore it felt like such a refreshing change from the 'Chosen One' trope . . . Overall, Elegy is a captivating novel that will take your breath away and leave you unable to think about anything else.

Sarah, writtenwordworlds.wordpress.com
This is my first story by author Jane Abbott and it definitely won't be the last. I just fell in love with this book and couldn't get enough of it. From the first page I was drawn in, Abbott's writing is simply fascinating and unique. I found the characters to be intriguing, fun and easy to connect with. Everything just flowed so well together, with vivid detail you get lost within the pages. This book is just amazing and I highly recommend picking up a copy.

Stacey, sassybooklovers.blogspot.com.au
The plot is intricate and compelling. Abbott executes the narrative expertly and had me intrigued from the first chapter. The characterisation is strong, the dialogue realistic and the twists and reveals in the plot gripping. I cannot recommend this book highly enough for teen and older readers. It is one that will be revisited by many.

Liz Derouet, Reading Time
Aurealis Awards
Shortlisted • 2016 • Best Young Adult Novel
NSW Premier's Literary Awards
Shortlisted • 2017 • Ethel Turner Prize for Young People's Literature