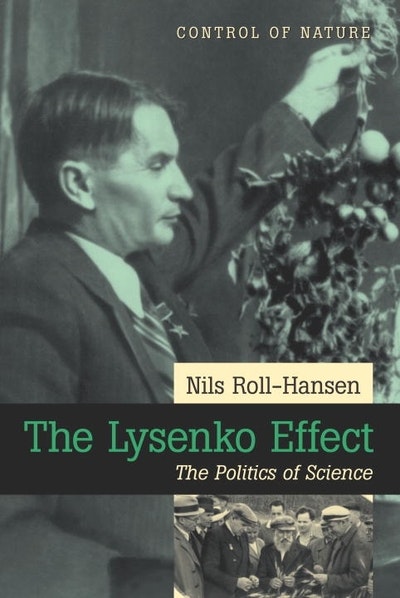 Published:

5 October 2017

ISBN:

9781473555334

Imprint:

Vintage Digital

Format:

Audio Download

Length:

7 hr 27 min

Narrator:

Henry Goodman

RRP:

$19.99
Dunbar
---
---
---
A novel of our times: despotism, finance and family clash in Edward St Aubyn's savage and heartbreaking new novel
Random House presents the audiobook edition of Dunbar by Edward St Aubyn, read by Henry Goodman.
'I really did have an empire, you know,' said Dunbar. 'Have I ever told you the story of how it was stolen from me?'
Henry Dunbar, the once all-powerful head of a global corporation, is not having a good day. In his dotage he handed over care of the family firm to his two eldest daughters, Abby and Megan. But relations quickly soured, leaving him doubting the wisdom of past decisions...
Now imprisoned in a care home in the Lake District with only a demented alcoholic comedian as company, Dunbar starts planning his escape. As he flees into the hills, his family is hot on his heels. But who will find him first, his beloved youngest daughter, Florence, or the tigresses Abby and Megan, so keen to divest him of his estate?
Edward St Aubyn is renowned for his masterwork, the five Melrose novels, which dissect with savage and beautiful precision the agonies of family life. Dunbar is a devastating family story and an excoriating novel for and of our times – an examination of power, money and the value of forgiveness.
Published:

5 October 2017

ISBN:

9781473555334

Imprint:

Vintage Digital

Format:

Audio Download

Length:

7 hr 27 min

Narrator:

Henry Goodman

RRP:

$19.99
St. Aubyn's resplendent rendering of nature's grand drama and Dunbar's shattered psyche, Florence's love, and her sisters' malevolence make for a stylish, embroiling, and acid tragedy.

Booklist
The tale is the perfect vehicle for what this author does best, which is to expose repellent, privileged people and their hollow dynasties in stellar prose.

Publishers Weekly
Edward St Aubyn, in his powerful new novel Dunbar, applies the oxyacetylene brilliance and cauterisation of his prose to bear on the tragic endgame of a family's internecine struggle for control of a global fortune. St Aubyn is a connoisseur of depravity, yet also shows he cherishes the possibility of redemption. An Aubynesque simile can brighten a grey passage. Most of the novel is harsh; all of it is entertaining

Patrick Skene Catling, Spectator
A piercing portrait of existential agony... savagely acute

Anthony Cummins, Daily Mail
St Aubyn is excellent on the characters' psychology... powerful and moving

Anthony Gardner, Mail on Sunday
Of all the novelist and play matches in the Hogarth Shakespeare series, that of Edward St Aubyn with King Lear seems the finest. Shakespeare's blackest, most surreal and hectic tragedy sharpened by one of our blackest, more surreal and hectic wits. It's an enticing prospect... His Lear is Henry Dunbar, the head of an international media corporation - like Conrad Black or Rupert Murdoch - and is brilliantly awful. The other characters, even minor ones, are also wittily and cleverly updated

Kate Clanchy, Guardian
In Mother's Milk - the fourth Melrose novel, which was shortlisted for the Booker - St Aubyn gave a terrifyingly believable description of senility, and he applies the same skill here as his hero's sense of time and his own sanity fall away with a tragic semi-awareness. He is at his funniest when describing characters at their worst. He narrates their terrible inner thoughts with a bleakly comic ironic detachment

William Moore, Evening Standard
St Aubyn's Dunbar is a salvific story of familial breakdown animated by decadently wicked rich people on the one hand and the fragile optimism generated by expensive psychotherapy on the other. St Aubyn, the laureate of upper-class depravity and brittle recuperation, is the perfect author for a waspish, satirical take on King Lear's family melodrama. Dunbar does not take up the challenge of redrawing the play's gender politics. St Aubyn produces a deftly understated Dover Cliff sequence and avoids the hyperbole of Gloucester's blinding, domesticating the play's sublime into an insidiously sardonic depiction of depraved twenty-first-century glamour

Emma Smith, Times Literary Supplement
Brilliant and heartwrenching

Woman & Home
Lively. Beautifully written and caperish in tone, St Aubyn's Dunbar plays the Bard's story for savage laughs

Sebastian Shakespeare, Tatler
He is an inspired choice to retell King Lear for Hogarth Shakespeare's anniversary series. Dunbar emerges as one of the finest contributions in a line-up glittering with literary stars.He has transplanted the heart of the story into the present and made it feel remarkably authentic

Stephanie Merritt, Observer
Perhaps Edward St Aubyn's most impressive achievement in this retelling.is to find a way of structuring the story so that it rattles along at a breathless pace from start to finish. Somehow, even though we know what's going to happen.Dunbar is still a page turner. Even if you ignore all the intricate metatextual game-playing, this is still a magnificent book: a cautionary tale about what happens when people value power and money more than family and basic human decency, imaginatively re-tooled for our hyper-materialistic age

Roger Cox, Scotsman
Hugely satisfying. Sensitive and sorrowful, it is also fast paced, sassy, and very funny. Another fruitful pursuit from the worthwhile Hogarth enterprise

Jane Graham, Big Issue
Malevolently enjoyable. The scenes that feel most real, interestingly, are those that are most fantastical, when we are drawn inside the chaos of Dunbar's unravelling mind. Here the language feels sculpted and precise, Dunbar's obsessive solipsism both violent and convincing. St Aubyn's talent for brittle one-liners is as lethal as ever

Andrew Dickson, Financial Times
Hugely satisfying. Sensitive and sorrowful, it is also fast paced, sassy, and very funny... Another fruitful pursuit from the worthwhile Hogarth enterprise.

Big Issue
A psychologically acute look at power, dispossession and the ravages of old age... Caustically funny and full of fury, this is a devastating look at a family meltdown

Psychologies
As Dunbar wanders half-hallucinating in the Cumbrian wilderness, the only dialogue is between the mind and itself. A heartbreaking scrim of the broken and unspoken, image upon image flames up... Here, we can feel the writer feeling, and with Lawrentian clarity: a distillation of harrowed human pity

Cynthia Ozick, New York Times Book Review
Darkly comic. The intertextual prompts are nimble, and Dunbar's painful wanderings through the snow re-enact something of the heath. An ambitious "take" on Shakespeare's greatest play

Peter J. Smith, Times Higher Education Supplement
This study of a modern, materialistic society and blood relationships, at once witty and devastating, is the perfect reading over any family Christmas.

Antonia Fraser, The Tablet
This study of a modern, materialistic society and blood relationships, at once witty and devastating, is the perfect reading over any family Christmas.

Antonia Fraser, The Tablet
St Aubyn has a natural talent for keeping you on the edge of your seat. His prose has an easy charm that masks a ferocious, searching intellect

The Times
Malevolently enjoyable. A fable of fatherly neglect and daughterly cruelty

Financial Times
Deeply affecting.and funny

Observer
Powerful. Entertaining

Spectator