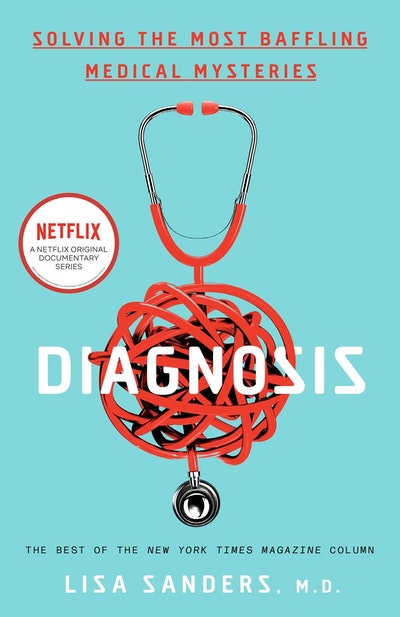 Published:

13 August 2019

ISBN:

9780593136638

Imprint:

Crown

Format:

Paperback

Pages:

288

RRP:

$29.99
Diagnosis
Solving the Most Baffling Medical Mysteries
---
---
A collection of more than fifty hard-to-crack medical quandaries, featuring the best of The New York Times Magazine's popular "Diagnosis" column--the inspiration for the upcoming Netflix original series
As a Yale School of Medicine physician, the New York Times bestselling author of Every Patient Tells a Story, and technical advisor to the hit Fox TV drama, House, M.D., Dr. Lisa Sanders has encountered all of the most common symptoms. And yet the fascinating case studies from her "Diagnosis" column have nearly stumped even her.
These stories begin in a familiar place--a sudden fever, a bout of nausea, a fit of exhaustion. But the symptoms don't follow a common medical script. In each of these cases, the path to diagnosis--and treatment--is winding, sometimes frustratingly unclear. Dr. Sanders shows how making the right diagnosis requires expertise, painstaking procedure, and sometimes a little luck.
Intricate, gripping, and full of twists and turns, Diagnosis puts readers in the doctor's place, to see what doctors see, feel the uncertainty they feel--and experience the thrill when the puzzle is finally solved.
Published:

13 August 2019

ISBN:

9780593136638

Imprint:

Crown

Format:

Paperback

Pages:

288

RRP:

$29.99