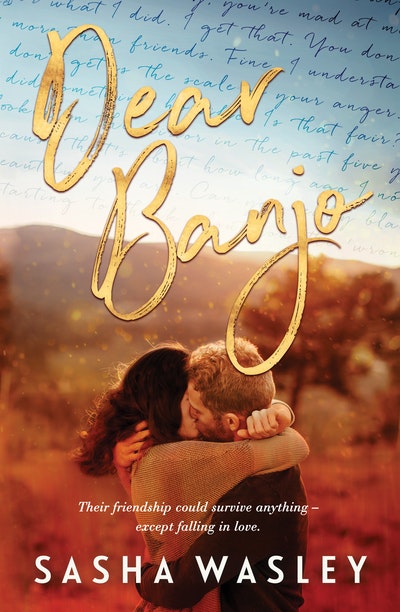 Published:

29 May 2017

ISBN:

9780143784524

Imprint:

Michael Joseph

Format:

Trade Paperback

Pages:

400

RRP:

$32.99
Dear Banjo
Extract
'Excuse me, Dr Paterson?'
Willow lifted her head and chuckled when she saw the first-year student hovering by her table. 'Not Doctor.'
He reddened, rubbing a hand through his close-cut hair. 'Sorry.'
'No need to apologise – you actually promoted me. I don't have a PhD, just a masters.'
He scratched his cheek. 'Er, Miss Paterson . . .'
'Call me Willow. We're pretty casual around here.'
'I was wondering,' he recommenced, and she had to strain to hear him above the cafeteria clatter. 'I liked your class but Professor Dale's lecture was really confusing. Could I ask you a couple of questions about it?'
'Maybe it would be better to ask Professor Dale,' she suggested.
The student, who looked fresh off the farm, stared at the floor. 'I could but he kinda scares me.'
Willow laughed again but part of her sympathised. Ten years had passed since she'd arrived in Perth and had her first class with the renowned Professor Quentin Dale – then Dr Quentin Dale – but she remembered how she'd been intimidated by him back then too. She used to come out of the lecture hall bewildered and overwhelmed.
It had taken a full year for his lectures to make sense. Even now she sometimes wished he would just use plain English. Most of the students in the University of Perth's agriculture department came from farming backgrounds, and were used to a plainer way of speaking. But Quentin was Quentin. He would rather use a thousand esoteric words where a hundred simple ones – or better yet, a diagram – would suffice.
'Which bits were confusing?' she asked, and invited the student to sit down.
Willow spent the next twenty minutes explaining the fundamental differences between biodynamic approaches to farming of the last century and those of today. When he departed he looked much happier and Willow, satisfied, returned to her marking and her lukewarm coffee. She only got three more minutes in before the departmental secretary came rushing into the cafeteria.
'Willow! I've been trying to get hold of you,' Tanya puffed. 'You left your phone in your office again. I could hear it ringing through the door.'
'Ack, sorry.'
'There's a call for you. You need to take it.'
'Who from?'
'Your sister.'
'Beth or Free?'
'Beth.' Tanya glanced at Willow's pile of marking. 'Can you come back to the office so you can talk to her?''
'I'm kind of busy at the moment. I'll ring her later, okay?'
Tanya seemed agitated. 'No, you need to call her back now.'
Willow frowned. 'Tan, what's going on? Is something wrong?'
'I didn't want to be the one to break it to you.' Tanya's face was a picture of discomfort. 'Your dad's in hospital. They think it was a heart attack.'
***
'Why did this happen?' Willow closed the office door and slumped into the swivel chair, gripping her phone. 'He's only fifty-five, for God's sake.'
'With the arteries of an eighty-year-old,' said Beth. 'It's congenital, mainly, but his lifestyle sure hasn't helped. You know what he eats. Plus the beer. And he carries the weight of the world on his shoulders, which is probably the worst thing for him.'
'Are they transferring him down here, or up to Darwin?'
'No, he's stable, and the cardio team at Mount Clair know their stuff. He's okay up here.'
'I'll come up. I'll get a flight as soon as possible. I'll ask for a week off.'
There was a silence.
'Beth?'
'I think you should talk to Dad before you leave.'
'Why?'
'He wants to ask you something.'
Willow's heart sank. Muster. Of course. Her father wouldn't be able to direct the cattle mustering this year. Beth worked fulltime in her GP clinic and, anyway, she lived in the Mount Clair townsite these days, which was close to the hospital but 120 kilometres from the family property, Paterson Downs. Free, their other sister, was still in Europe, and she wouldn't know the first thing about managing muster even if she was home. Willow thought frantically.
'What about the assistant manager – Hegney, right? Or the Forrests? Can't they run muster for Dad?'
'Willow, it's not just muster. We need someone to make decisions. Dad can't do it. We can't let him work or he'll get even sicker. If he thinks the Forrests or Hegney or anyone else might be calling the shots, then he'll try to get involved. You're the only one he trusts.'
Willow swore. 'It's halfway through semester, Beth.' Beth went quiet again and Willow sighed. 'I'll call Dad.'
Pride battled frustration as she dialled the number of Mount Clair hospital. What Beth had said was true. Barry Paterson only trusted Willow with the running – and the future – of the station. Even before she'd gone to university to study biodynamics and sustainable agriculture, it had been an accepted Paterson family fact that Willow would one day run the station. Well, perhaps not universally accepted. Willow had seen how her sisters had to bite their tongues when their father only listened to Willow's advice. It bugged Beth in particular.
'Dad?'
'Willow.'
A stab of panic ran through her. He sounded so weak. 'Beth told me what happened. How are you feeling?'
'Like three kinds of crap kicked sideways.'
She forced a laugh. 'What does the doctor say?'
'He's given me enough tablets to sink a dinghy. I have to take them for the rest of my life, he reckons, but if they do their job, I won't need surgery.'
'Surgery?'
'Y'know, sticking something in there to keep the tubes clear.'
She guessed he was referring to arterial stents. 'How long do they think you'll be in hospital?'
'Not too long, the doc reckons. Maybe only a couple more days. The food's bloody terrible, so the sooner the better. And mustering's about to start, of course.'
'Well, you just rest. No stressing out, Dad. I'll be home in a couple of days to help with muster.' She cursed herself silently. She didn't want to help with muster – she couldn't, in fact. Not if she wanted to keep her job at the university. Being sessional staff, she didn't have the option of taking leave.
'I think I'll need a bit more than just help with muster this time, sweetheart.'
'What do you mean? Don't talk like that.'
There was a silence that went on so long she wondered if the signal had dropped out.
'Dad?'
'Willow. Are you ready?'
'Ready for what?'
---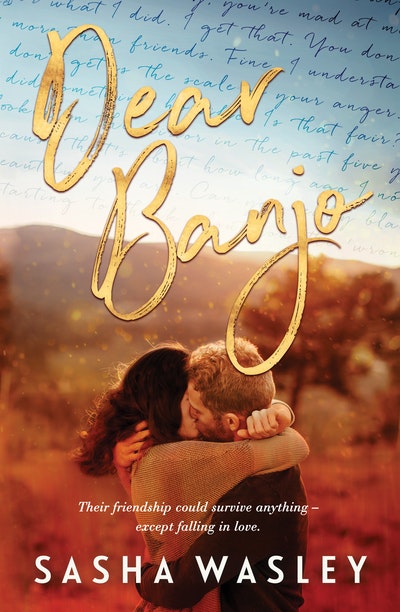 A lively and youthful new rural romance from an exciting debut Australian author.
Buy now
Buy now
---