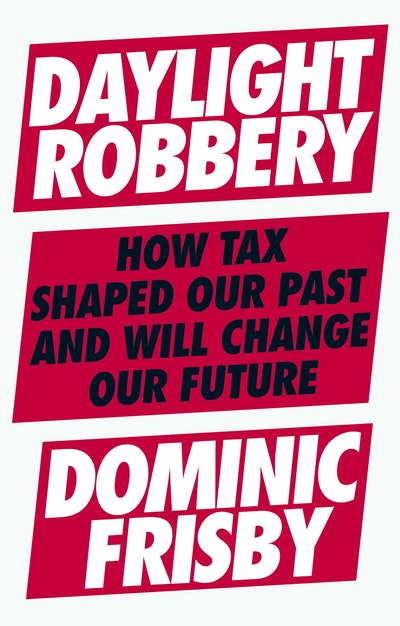 Published:

31 October 2019

ISBN:

9780241360859

Imprint:

Penguin eBooks

Format:

EBook

Pages:

224
Daylight Robbery
How Tax Shaped Our Past and Will Change Our Future
---
---
---
Why the way we are taxed is broken - and what we need to do to make it work now and in the future
Tax has been a tool for political, economic and social power throughout history - it is as old as civilisation itself. But how and why are we taxed the way we are, and is now it time for a fundamental change?Daylight Robbery is a whirlwind journey through the story of tax from its roots in ancient Mesopotamia right through to today exploring questions including:
* What part did tax play in the formations of our global religions?* Is there a tax story at the heart of every global revolution?* Did tax start prohibition? * How did has war shaped the way societies have been taxed?
Frisby finds that we are stuck in a cycle of taxation that starts when a temporary tax is introduced and then increased over time, often repressing the population and restricting basic human rights, and ending in violent revolt and revolution. He argues that now is the time for a dramatically new and reformed tax system to avoid the same fate.
"You can have a God, you can have a king, but the man to fear is the tax collector."Proverb, Ancient Mesopotamia (3100 BC)
Published:

31 October 2019

ISBN:

9780241360859

Imprint:

Penguin eBooks

Format:

EBook

Pages:

224