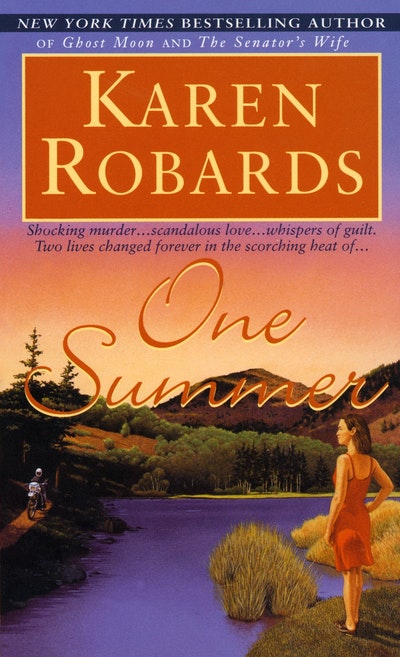 Published:

7 January 2016

ISBN:

9781448192229

Imprint:

Vintage Digital

Format:

EBook

Pages:

432
Dark Matter and the Dinosaurs
The Astounding Interconnectedness of the Universe
---
---
---
The most thrilling, genre-busting, unlikely science book you'll ever read, from the world-renowned, multi-award-winning, superstar physicist Lisa Randall
The most thrilling, genre-busting, unlikely science book you'll ever read, from the world-renowned, multi-award-winning, superstar physicist Lisa Randal.

66 million years ago, a ten-mile-wide object from outer space hurtled into the Earth at incredible speed. The impact annihilated the dinosaurs, along with three-quarters of the other species on the planet. But what if this catastrophe was the sign of something greater: an opening vista onto the interconnectedness of the universe itself?

This is the story of the astounding forces that underpin our existence; a horizon-expanding tour of the cosmos that unifies what we know about the universe with new thinking. From the far-flung reaches of space, the makeup of the universe and our solar system's place within it, to the mysterious and elusive stuff of dark matter and how it affects life here on Earth.

'A fascinating, and surprisingly simple, theory…and a tantalising premise' The Times
'Extremely engaging' BBC Focus
Published:

7 January 2016

ISBN:

9781448192229

Imprint:

Vintage Digital

Format:

EBook

Pages:

432
Praise for Dark Matter and the Dinosaurs
A bold intellectual synthesis from one of the world's leading theoretical physicists, blending cosmology, astronomy, particle physics and the history of life on Earth to suggest the existence of an entirely new force of nature. This book certainly ventures into the unknown, but that's where great physicists like to be.

Professor Brian Cox
Fascinating… Dark Matter and the Dinosaurs is a sign that readers of popular science have finally grown up… A very grown-up quest… Randall's writing is as laid back and unfussy as ever. If you appreciated her clear, straightforward style in Warped Passages and Knocking on Heaven's Door, you won't be disappointed by Dark Matter and the Dinosaurs.

Michael Brooks, New Scientist
Weird and wonderful new book.

Michael Hanlon, The Sunday Times
Splendid book.

Clive Cookson, Financial Times
Only Lisa Randall can take us on such a thrilling scientific journey—from dinosaurs to DNA to comets to dark matter and to the past and future of our species. Randall's research is so thorough, the story so powerful, and her storytelling so compelling that I could not put this book down.

Siddhartha Mukherjee, author of The Emperor of All Maladies
World-renowned physicist Lisa Randall brings a fresh twist to one of the world's oldest murder mysteries: the death of the dinosaurs. With lively writing and wonderfully accessible explanations, she now convincingly implicates a new suspect as ultimately responsible for the hit: a novel kind of dark matter.

Max Tegmark, physicist and author of Our Mathematical Universe
As strong in its poetic argument as it is in its speculative scientific argument, this book leads us pebble by pebble, step by step toward a sublime and unexpected vista. A book that should be required reading for those pursuing full citizenship in the universe.

Walter Kirn, author of Blood Will Out and Up In The Air
Engaging, and written from an accessible personal perspective… Randall's excitement about the areas she has studied…is evident.

Lawrence M. Krauss, New York Review of Books
Your inner five-year-old and inner geek are going to be thrilled.

Tara Shears, Mail on Sunday
The wonder and curiosity Lisa Randall so obviously feels about our world and the universe itself is evident on every page and brings this book to vivid life. Part of Randall's significant genius is her ability to render complex subject matter into a gripping page-turner that is impossible to put down. Dark Matter and the Dinosaurs is a fascinating, mind-expanding experience.

Augusten Burroughts, author of This Is How and Running With Scissors
Lisa Randall has produced an intriguing, insightful book that brilliantly weaves together the disparate subjects of cosmology and biology … A simple, elegant theory that finally makes sense of mass extinctions. A must read for anyone interested in the precariousness of life on earth.

Jack Horner, author of How To Build A Dinosaur
Randall has woven a beautiful account of how life on Earth is intimately connected to the cosmos… A satisfyingly elegant idea, linking cosmology and dark matter to the architecture of our solar system, cometary impacts and mass extinction… Randall argues with admirable clarity.

Lewis Dartnell, Daily Telegraph
Intriguing book.

Rob Kingston, The Sunday Times
One of the sharpest scientific minds of our time presents a fascinating speculative theory linking the extinction of the dinosaurs to dark matter… an insightful exploration.

Maria Popova, Observer
Dark Matter and the Dinosaurs is a hugely ambitious and lucid account of broad swaths of modern science, and their surprising interconnections. It's a masterpiece of science writing: a detective story that illuminates the nature of scientific research while explaining how our very existence may be connected to unexpected properties of the dark matter that fills the universe. I thoroughly enjoyed it, and emerged with my head swimming in fascinating new ideas.

Kip Thorne, theoretical physicist
Who would've thought that the mysterious dark matter of the Universe could have caused the extinction of dinosaurs on Earth? Physicist Lisa Randall, that's who. Yes it's speculative, but tantalizingly plausible. And that's the best kind of science there is.

Neil deGrasse Tyson, astrophysicist
A provocative and revealing account of how scientists like herself are uncovering deep connections between human existence and the wider universe. A terrific read.

Timothy Ferris, author of Coming of Age in the Milky Way and Seeing in the Dark
A cracking read, combining storytelling of the highest order with a trove of information on subjects as diverse as astrophysics, evolutionary biology, geology and particle physics. What's remarkable is that is all fit's together.

Jim Al-Khalili, Wall Street Journal (Europe)
This is the grown-up version of science we need to see.

Michael Brooks, New Scientist
Extremely engaging… the chapters on dark matter go far beyond most other popular books on the subject. Randall paints a truly fascinating picture of the possibility that dark matter is as rich and varied as normal matter… This book is not about the destination, but the journey. And that is often delightful.

Brian Clegg, BBC Focus
A compelling writer who presents a broad range of up-to-date science…in a lively and accessible way… Engagingly written.

Marcus Chown, Times Higher Education
A fascinating, and surprisingly simple, theory…and a tantalising premise.

Tom Whipple, The Times
Engaging summary of cosmology and quantum physics.

Stuart Kelly, Scotland on Sunday
A whistle-stop tour of modern physics… A fascinating read.

Stephen Coulson, The Lady
A wildly exciting idea… Randall's style is plain, clear to understand and engaging… A great read.

UK Press Syndication
[Randall] is a lucid explainer, street-wise and informal. Without jargon or mathematics, she steers us through centuries of…astronomical history and is particularly illuminating when briefing us on the cosmic objects that sometimes land on planet Earth with unpleasant consequences.

Graham Farmelo, Guardian
Fascinating… [Randall] is a lucid explainer. Without jargon or mathematics, she steers us through astronomical history and is particularly illuminating when briefing us on the cosmic objects that sometimes land on planet Earth with unpleasant consequences.

Graham Farmelo, Guardian Weekly
Here's the recipe for an intriguing popular science book: take two parts cosmological mystery, two parts death of the dinosaurs and one part origin of mankind. Add a dash of personal flavour and mix thoroughly. Serve with imagination and enthusiasm. If theoretical physicist Lisa Randall is your chef, you're in for a wonderful treat.

Govert Schilling, BBC Sky at Night Magazine
Very enjoyable… a compelling and fascinating portrait of a compelling and fascinating place: the universe.

Darragh McManus, Irish Independent
Engaging.

Marc Manera, Times Literary Supplement
Randall tells it with great verve.

Clive Cookson, Financial Times