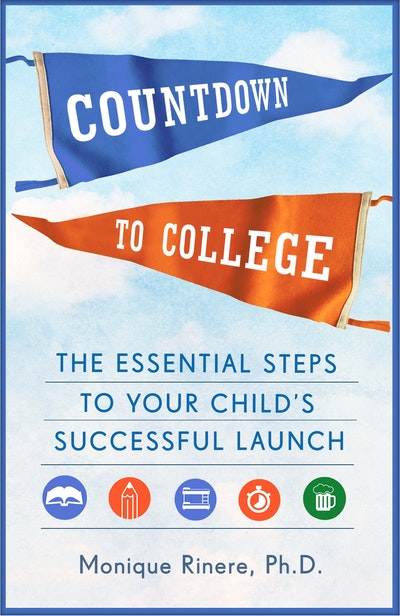 Published:

5 March 2019

ISBN:

9781524799311

Imprint:

Ballantine

Format:

Paperback

Pages:

272

RRP:

$27.99
Countdown To College
The Essential Steps to Your Child's Successful Launch
---
---
An Ivy League dean helps parents launch their children into college with this step-by-step guide to the critical transition period between the admission letter and the end of the fall semester.
Many parents believe that once their child is accepted into a good school there's nothing more to worry about. But one in three freshmen will drop out and less than fifty percent will graduate on time. Adjustment is key. Countdown to College presents targeted preparations to ensure that students excel and end up on the winning side of these graduation statistics—while leading exciting, independent lives.
Distilling lessons and sharing stories (some cautionary, some entertaining, all helpful) from her long college advisory career, Monique Rinere offers a unique and essential month-by-month roadmap to the many issues ahead. She advises on parenting through the "senior slump" so that students don't jeopardize their college spot, how to prepare for a roommate and their new-found freedoms (parties, finances, sleep), and gives strategic advice on picking an appropriate class load (Rinere's rule of thumb: Students are expected to put in three hours studying outside of class for every credit hour in the classroom). Countdown to College also includes guidance for parents on how to face the emptying nest and let go of their anxieties about their child's autonomy. The result: a college experience that is rich, rewarding, and successful for teens and parents alike.
Published:

5 March 2019

ISBN:

9781524799311

Imprint:

Ballantine

Format:

Paperback

Pages:

272

RRP:

$27.99