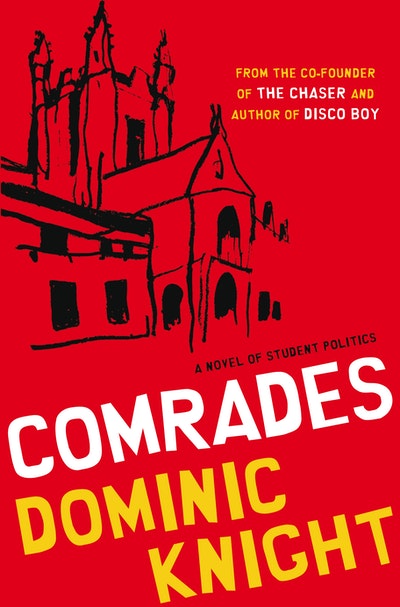 Published:

2 August 2010

ISBN:

9781863256407

Imprint:

Bantam Australia

Format:

Trade Paperback

Pages:

336

RRP:

$32.99
Comrades
---
---
---
Romeo and Juliet amidst university campus politics.
Romeo and Juliet amidst university campus politics.
Sydney University is Australia's pre-eminent finishing school for politicians, and its Students' Representative Council is the nursery where generations of future leaders have cut their first dodgy preference deals and performed their first backstabbings.
Comrades is the story of one student President, Eddie O'Hara, and the brutal struggle to replace him. A menagerie of campus lefties and Liberals battle for the spoils, along with one candidate who makes the peculiar decision to campaign dressed as a rooster. Principles are abandoned, loyalties forgotten and party lines crossed until the blood of all the candidates but one soaks the sandstone cloisters of Australia's oldest university.
And all the while, the decades-old institution itself is under threat from some fully-grown politicians in the Federal Parliament who are determined to drain the lifeblood from political crèches like the Sydney Uni SRC by stripping them of their funding . . .
Comrades is the story of an election that's contested as fiercely as though it were for President of the United States, not Sydney University. It's also an affectionate portrait of student life, with its lofty idealism, constant hedonism and irrepressible humour.
Published:

2 August 2010

ISBN:

9781863256407

Imprint:

Bantam Australia

Format:

Trade Paperback

Pages:

336

RRP:

$32.99