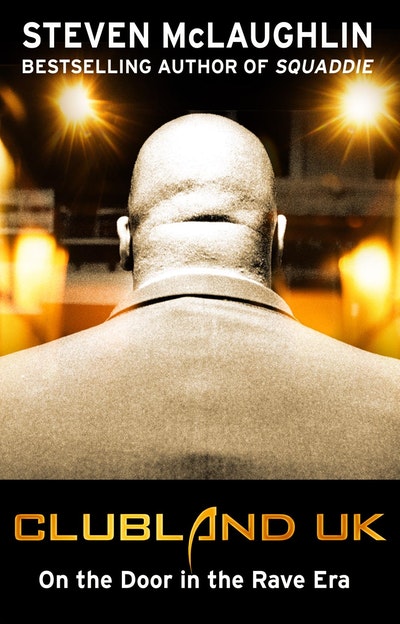 Published:

1 August 2013

ISBN:

9781780577234

Imprint:

Mainstream Digital

Format:

EBook

Pages:

272
Clubland UK
On the Door in the Rave Era
---
---
A hard-hitting exposé of the club scene during the celebrated rave era in 1990s Britain
Clubland UK is a story of violent men and the worlds they inhabit. At the height of the hedonistic '90s rave era, Steven McLaughlin policed some of Blackpool's busiest seafront clubs on chaotic nights, as the virulent dance and drug craze exploded onto the scene.
From the front line, he witnessed the dark underbelly of clubland culture and the predatory menace lurking beneath the smiley-face T-shirts, pilled-up clubbers and frantically waving arms. He saw people revel in it; he saw people excel in it; he saw people profit in it; and he saw people suffer in it. Because sometimes being 'a face' in clubland demands the highest price of all.
From small-town gyms to big-time steroid dealers, from martial-arts myths to back-alley fights, door wars and gang grudges in Britain's gaudiest seaside town, Clubland UK is a story that takes the reader into a twilight world where testosterone, brotherhood, ego and a warrior mentality all collide in a bruising mess.
This book is a must-read trip into the dark side of the dance decade, a roller-coaster ride of pills and blood-spilling thrills, where agony and ecstasy co-exist in a blurred neon blaze.
Published:

1 August 2013

ISBN:

9781780577234

Imprint:

Mainstream Digital

Format:

EBook

Pages:

272