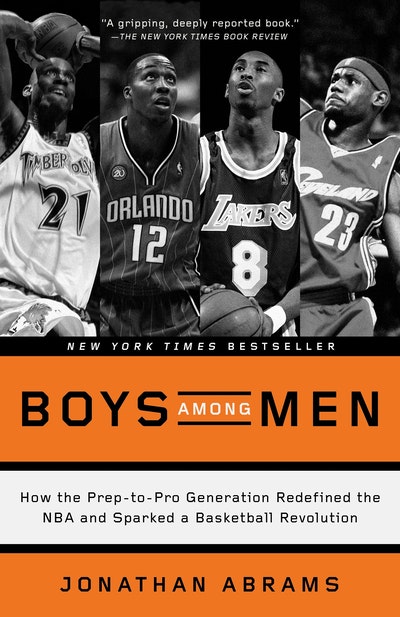 Published:

15 March 2017

ISBN:

9780804139274

Imprint:

Crown

Format:

Trade Paperback

Pages:

352

RRP:

$29.99
Boys Among Men
How The Prep-To-Pro Generation Redefined The Nba And Sparked A Basketball Revolution
---
---
The definitive New York Times bestselling story of the "prep to pros" generation of basketball players who made the jump directly from high school to the NBA.
When Kevin Garnett shocked the world by announcing he would not be attending college, as young basketball stars his age were expected to do, but would rather enter the 1995 NBA draft directly from high school, he blazed a trail for a generation of teenage basketball stars to jump right into the pros. That trend would continue until the NBA instituted an age limit in 2005, requiring all players to attend college or another developmental program for at least one year.
Over that ten-year span, the list of players who made that difficult leap includes some of the most celebrated players of the past few decades—Kobe Bryant, LeBron James, Kevin Garnett, Dwight Howard, Tracy McGrady, and numerous other stars. It also includes notable busts, players like Darius Miles, who either physically or mentally proved unable to handle the transition. But for better or for worse, the face of the NBA was forever changed by the prep-to-pros generation. Now that many of those players like Kobe and Garnett have concluded their careers, this is the perfect moment to revisit them and tell the definitive story of their era.
Award-winning basketball writer Jonathan Abrams has obtained full access to all of the key players, coaches, and media personnel from that time, and he's written a book that is packed with rare insights and never-before-published details about this chapter in NBA history. Boys Among Men will be a must-buy title for any basketball fan.
Published:

15 March 2017

ISBN:

9780804139274

Imprint:

Crown

Format:

Trade Paperback

Pages:

352

RRP:

$29.99