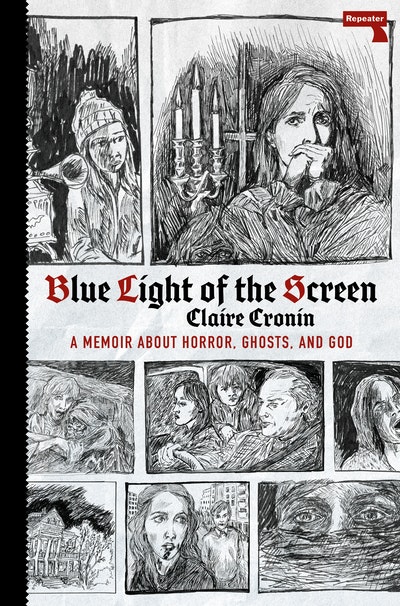 Published:

13 January 2021

ISBN:

9781913462055

Imprint:

Watkins

Format:

Paperback

Pages:

232

RRP:

$26.99
Blue Light of the Screen
---
---
Blue Light of the Screen is a memoir about the author's obsession with horror and the supernatural.
Blue Light of the Screen is a creative-critical memoir of the author's lifelong obsession with the horror genre. To that end, the book explores depression, visual culture, trauma, religious belief, and ideas of spectrality. It sits between autobiography and cultural criticism and also contains lists and hand-drawn illustrations of horror movie scenes.
Importantly, Blue Light of the Screen is not only a book about horror, it is itself a work of horror. It aims to unsettle readers through its status as a memoir that is also a ghost story, and therefore follows the formal tendencies of the Victorian ghost story and twentieth-century "weird" tale. The book employs fragmentation and narrative omissions, inset stories, shifting viewpoints and temporalities, and ambiguous conclusions. Blue Light of the Screen embeds its criticism within a larger personal story about growing up in a devoutly Catholic family, overcoming suicidal depression, uncovering intergenerational trauma, and encountering real and imagined ghosts.
As an experimental memoir, Blue Light of the Screen positions the author as a protagonist who is haunted by what she watches and reads, like an antiquarian in an M.R. James ghost story whose sense of reality unravels through her study of arcane texts and cursed archives. In this way, Blue Light of the Screen tells the story of the author's conversion from skepticism to faith in the supernatural.
Published:

13 January 2021

ISBN:

9781913462055

Imprint:

Watkins

Format:

Paperback

Pages:

232

RRP:

$26.99