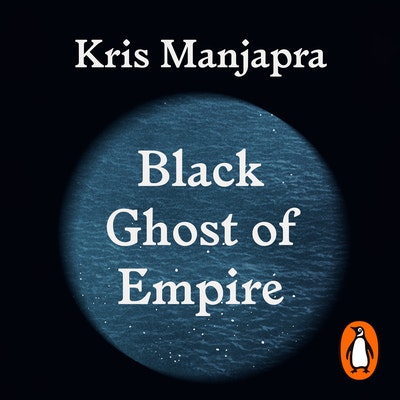 Published:

7 April 2022

ISBN:

9780241555095

Imprint:

Penguin Audio

Format:

Audio Download

RRP:

$26.00
Black Ghost of Empire
The Long Death of Slavery and the Failure of Emancipation
---
---
---
A revelatory historical indictment of the long after-life of slavery in the Atlantic world
To understand why the shadow of slavery still haunts our society today, we must look at the unfinished way it ended. We celebrate the abolition of slavery - in Haiti after the revolution, in the British Empire in 1833, in the United States during the Civil War. Yet in Black Ghost of Empire, acclaimed historian Kris Manjapra reveals how during each of these supposed emancipations, Black people were in fact dispossessed by the moves that were meant to free them.
Ranging across the Americas, Europe and Africa, Manjapra unearths the uncomfortable truths about the Age of Emancipations, 1780-1880. In Britain, reparations were given to wealthy slaveowners, not the enslaved, in vast sums that were only paid off in 2015. In Jamaica, Black people were freed only to enter into an apprenticeship period harsher than slavery itself. In the American South, the formerly enslaved were 'freed' into a system of white supremacy and racial terror. Across Africa, emancipation served as an alibi for colonization. As Manjapra argues, none of these emancipations involved atonement by the enslavers and their governments for wrongs committed, or reparative justice for the formerly enslaved.
Timely, original and courageous, Black Ghost of Empire shines a light into the enigma of racial slavery's supposed death, and its afterlives.
Published:

7 April 2022

ISBN:

9780241555095

Imprint:

Penguin Audio

Format:

Audio Download

RRP:

$26.00
Praise for Black Ghost of Empire
This book will be celebrated as the first deep drill into emancipation legislations.... The architects of these legislations were skillful craftsmen who sought to build walls to contain the freedom they did not wish to create. It was intended to be a project of delusion and deception....[Black Ghost of Empire is] a massive contribution to the evidentiary basis for reparations. It shows that the enslaved blacks never surrendered; were never given the emancipation they demanded; never received the justice expected; and that their case for justice remains!

Sir Hilary Beckles, Vice-Chancellor of the University of the West Indies
Black Ghost of Empire is one of the most important and timely books I've had the privilege to read. This lucid book details the substance and effect of unjust emancipation laws in Haiti, Britain and the United States, which rewarded slavery's perpetrators and punished its victims. Focusing on how these laws worked in practice, Manjapra's book strips back layers of myth about abolition and its afterlife. It draws clear lines between emancipation processes and their enduring intergenerational legacies of racial inequality

Professor Corinne Fowler, author of GREEN UNPLEASANT LAND
In this powerful retelling of the long story of emancipation, Kris Manjapra reveals why and how European and American nations worked to ensure that the end of slavery would deliver neither equality nor justice. It is a must-read that shatters self-flattering national myths

Craig Steven Wilder, author of EBONY AND IVY
Brilliant, bold, and wise, Black Ghost of Empire is a groundbreaking intervention on the long history of global Black reparations for racial slavery. Spanning emancipationist histories in North America, Africa, the Caribbean, and South Asia, historian Kris Manjapra offers a tour de force about the international and local implications of racial slavery's afterlife. With careful attention to the way in which a global Black emancipationist project has offered humanity a way out of the dead end of white supremacist history and politics, Black Ghosts of Empire is an essential global history of the deep roots behind our contemporary racial and political reckoning

Dr. Peniel E. Joseph, author of THE SWORD AND THE SHIELD
Kris Manjapra's Black Ghost of Empire illuminates the global systems of coloniality and the persistence of colonial empires' logics as they animate our present. At the crux of Manjapra's sedulous accounting is Black peoples' always present radical confrontations with enslavement and provisional freedom. Also detailed are the juridical and narrative modes used by white supremacist states to delay, to alter, to get around demands for full reparation and accountability. Then and Now

Dionne Brand, author of A MAP TO A DOOR OF NO RETURN
Black Ghost of Empire is a historical, literary masterpiece, which feels like the wrong word to describe a book so tangibly useful and appropriately terrifying. This book, as much as any I've ever read, is superglued to my consciousness, and literally changes how I understand every move in my life. This is different, and so so so necessary

Kiese Laymon, author of HEAVY
Kris Manjapra masterfully juxtaposes the present with the absent, revealing the truth of what once was, by illustrating vividly what was not. Using his own ancestral Afro-Asiatic lineage as the nexus upon which the narrative arch of enslavement and emancipation gyrate, Manjapra illustrates how the enslaved continued to compensate their enslavers through the injustices of so-called "apprenticeship", indenture and colonialism, long after their purported "emancipation" had occurred

Malik Al Nasir, author of LETTERS TO GIL
As this provocative book argues, emancipation brought with it a new set of injustices: continued prejudice, additional forms of oppression, and a lack of reparation... Kris Manjapra's account tells this longer story, and the ways in which these historical ghosts continue to haunt us in the twenty-first century

History Revealed
A frequently unsettling counter-narrative to the congratulatory strand of abolitionist history

Michael Prodger, New Statesman