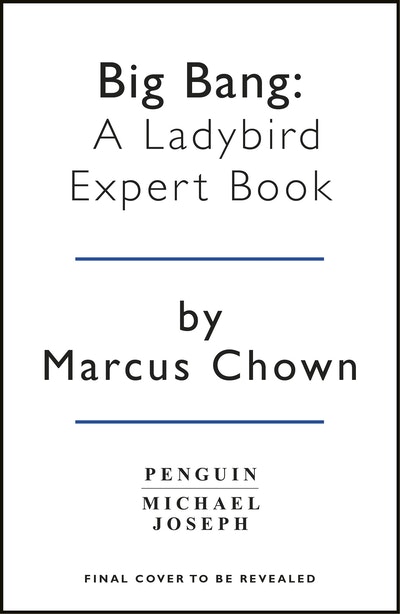 Published:

2 April 2018

ISBN:

9780718187842

Imprint:

Michael Joseph

Format:

Hardback

Pages:

56

RRP:

$19.99
Big Bang: A Ladybird Expert Book
Discover how the universe began
---
---
---
An accessible, authoritative and entertaining introduction to The Big Bang for adult readers.
Part of the new Ladybird Expert series, The Big Bang is an accessible, authoritative, and entertaining introduction to the greatest discovery in the history of science - the birth of the universe.
Written by award-winning broadcaster and cosmologist Marcus Chown, The Big Bang details how 13.82 billion years ago all matter, energy, space - and even time - erupted into being in a titanic fireball.
In this mind-bending book, you'll learn how scientists have approached the questions: What was the big bang? What drove the big bang? And what happened before the big bang? The evidence it turns out, is all around us . . .
Published:

2 April 2018

ISBN:

9780718187842

Imprint:

Michael Joseph

Format:

Hardback

Pages:

56

RRP:

$19.99