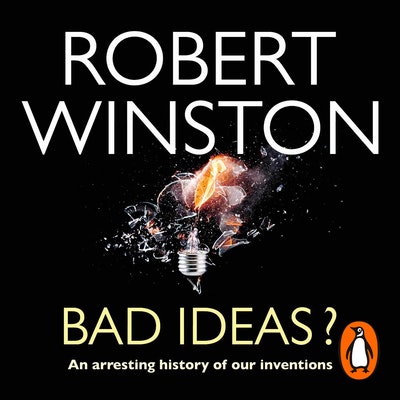 Published:

18 February 2010

ISBN:

9781407006994

Imprint:

Cornerstone Digital

Format:

Audio Download

Length:

6 hr 28 min

Narrator:

Robert Winston

RRP:

$19.99
Bad Ideas?
An arresting history of our inventions
---
---
---
From the axe to the internet - the hidden dangers of man's impulse to invent
As one of the world's leading experts in human reproduction and a research pioneer since the 1970s, Professor Winston is accustomed to working in the world of controversial science. From the earliest days of IVF treatment to current controversy over stem cell research, strong feelings and hot debate have always been provoked over the merits of medical technology and the ethics of so-called scientific progress. Few writers are better placed to review the history of human technological invention over the centuries and question its real benefits to mankind.
Professor Winston argues that it is a basic human need to create and invent - a consequence of standing on two legs and seeing our environment as something separate from ourselves. But the more we invent, the more we intervene in the world around us, especially as mankind has many instincts besides the creative one: the urge to destroy, control, create disharmony and to use its powers to excess. For that reason, contained within every one of our finest inventions is the potential for great harm. This does not only apply to obvious menaces like gunpowder and oil, but to the most seemingly benign advances such as writing, farming, medicine.
In this unique and timely book, Professor Winston takes a fresh look at man's greatest discoveries and innovations and asks whether our dependence on science and technology has led us into a precarious situation which is doomed to become worse before it gets better? As well as tracing the history and fall-out of our very worst ideas, his book also advocates the merits of scientific progress. For our drive to invent and improve the world around us is what, after all, makes us human.
Published:

18 February 2010

ISBN:

9781407006994

Imprint:

Cornerstone Digital

Format:

Audio Download

Length:

6 hr 28 min

Narrator:

Robert Winston

RRP:

$19.99