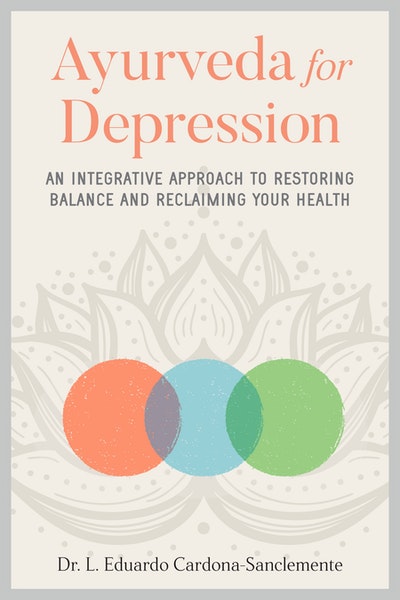 Published:

27 January 2021

ISBN:

9781623175368

Imprint:

North Atlantic

Format:

Paperback

Pages:

304

RRP:

$38.99
Ayurveda for Depression
An Integrative Approach to Restoring Balance and Reclaiming Your Health
---
---
An integrative guide to overcoming depression, restoring balance, and reclaiming your health.
The ancient system of Ayurveda has been used for more than 5 millennia to treat all manner of ailments and bring the body back into a state of balance. An integrated model that nourishes both inner and outer wellness, Ayurvedic wisdom can empower you to reclaim your life from depression and restore wholeness in body, mind, and spirit.
While conventional western approaches to treating depression often fall back on a discrete, one-size-fits-all approach, Ayurveda addresses depression systemically to treat and heal the whole person. In Ayurveda for Depression, you'll learn to identify your unique dosha (body type) and prakruti (constitution) to develop a depression protocol tailor-made for you. Using an integrative model that can work on its own or in concert with Western therapies, you'll learn which lifestyle changes, body interventions, diet modifications, and herbal treatments will work best for your unique needs.
Anti-depression protocols outlined in this book include re-energizing daily and seasonal routines; nutritional guidelines for dosha-based diets; the what, when, how, and why of food; exercise and yoga practices to reawaken your body; balancing your brain chemistry with proteins and amino acids; taking the right approaches to balance fiery, airy, and watery constitutions; and more.
Published:

27 January 2021

ISBN:

9781623175368

Imprint:

North Atlantic

Format:

Paperback

Pages:

304

RRP:

$38.99