Australia's Toughest Prisons: Inmates author James Phelps lays down the rules.
In Australia's Toughest Prisons: Inmates journalist James Phelps reveals uncensored accounts of life inside our toughest prisons. Readers are granted access to Australia's most notorious jails including Grafton, Pentridge, Minda, Risdon, Silverwater, Bathurst and Lithgow, and the secret lives of our most evil criminals are laid bare for the first time.
Uninitiated, be warned: before you venture any further, you need to be clear on the basics. Straight from the pages of Australia's Toughest Prisons: Inmates, Phelps offers up the inside word on the dos and don'ts of prison life.
DOG and die.
'Everyone knows you can't DOG [give information to police about another criminal],' said a man who spent more than half his life in jail for murder. 'This is probably the most important rule. But this isn't one of the rules you need to be told. It's a street rule and it's a prison rule. You never give anyone up. And if you do, then you will be got.'
GOT means dead.
'Got?' continued the former inmate. 'That means dead. On the street it could mean you're going to get bashed or whatever, but in prison it means you are going to get killed. If you hear word that someone is 'after you', well, you better kill them before they kill you. There's no mucking around. People don't want to hurt you in prison. They want to kill you. You don't want to win a fight and then get shivved in the back the next week, month or year. You want to kill them so they don't ever get the chance.'
STICK to your own.
'It is forbidden to speak to someone from another race. In fact, in some jails you will get bashed by your own if you don't attack someone from another race when you get the chance. Polynesians and Asians stick together. They have their own wing in most jails. They are also allowed to stick with Aussies [Anglo-Saxons]. The Lebanese [men with Middle Eastern heritage] and the Aboriginals team up and have their own wings. There is a constant war between the two groups. It doesn't matter if a Lebo and a Poly were mates on the outside – on the inside they're enemies.'
KNOW the chain of command.
'You need to know who's in charge of your wing. And you need permission off them to do anything. There are stages and rankings in each race. There is a boss, then his right-hand man, and then it goes down the chain. You can't start something unless you have permission from the corporals, captains and lieutenants.'
DON'T ask for protection.
'You're a marked man if you ask to go into a protection wing. You are suspected of either being a DOG, a rock spider [paedophile] or someone who has committed crimes against women. Even if you haven't, if you are just weak and scared, you will be killed if anyone gets to you after you've asked for protection.'
Got all that? Good. Time to go inside. You'll be right . . .
I promise.
---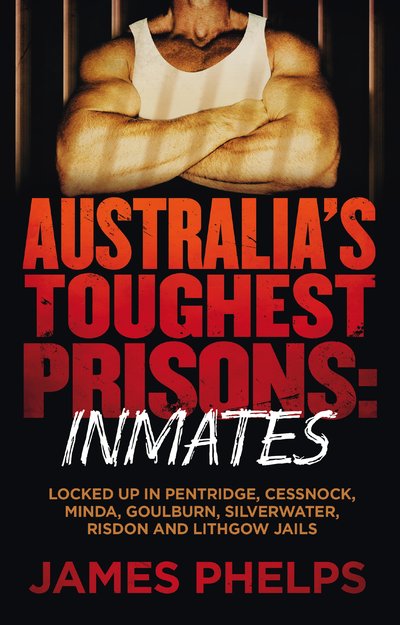 These are the stories about Australia's hardest inmates, from Australia's hardest inmates: the true and uncensored account of life inside Australia's toughest prisons.
Buy now
Buy now
---