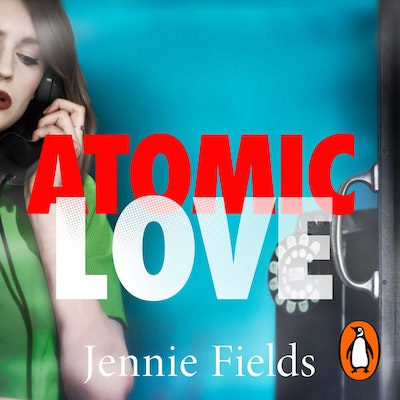 Published:

17 September 2020

ISBN:

9781405945752

Imprint:

Penguin Audio

Format:

Audio Download

RRP:

$27.99
Atomic Love
---
---
---
A stunning new novel about our fiercest loyalties, our deepest desires and the transforming power of forgiveness
Chicago, 1950
Rosalind Porter has always defied expectations - in her work as a physicist on the Manhattan Project to design the atomic bomb, and in her passionate love affair with coworker Thomas Weaver. Five years after the end of both, her guilt over the results of her work and her heartbreak over Weaver are intertwined. She has almost succeeded in resigning herself to a more conventional life.
Then Weaver gets back in touch - but so does the FBI. Agent Charlie Szydlo wants Rosalind to spy on Weaver, whom the FBI suspects of selling nuclear secrets to Russia.
Rosalind final assignment launches her on a mission to find the truth . . . no matter where it leads.
Published:

17 September 2020

ISBN:

9781405945752

Imprint:

Penguin Audio

Format:

Audio Download

RRP:

$27.99
Science, love, espionage, and a heroine who carves a strong path in the world of men. There is nothing left to want

Ann Patchett
A highly-charged love story

Delia Owens, bestselling author of Where the Crawdads Sing
Brimming with espionage and passion, Atomic Love shines a light on the private lives of scientists involved with the Manhattan Project and the growing threat of nuclear Russia. Taut, atmospheric, and wholly immersive, Atomic Love is a thrilling read for historical fiction lovers

Chanel Cleeton, New York Times bestselling author of Next Year in Havana
Atomic Love is so propulsive that 'page-turner' doesn't do it justice...At the heart of it all is a brilliant, damaged woman determined to save herself and the whole human race. The world could not be in better hands

Margaret Renkl, author of Late Migrations
Atomic Love had me in its thrall from page one. How rewarding to follow these sympathetic, brilliantly drawn characters through their affairs of state and heart. Thank you, Jennie Fields, for this terrific, atmospheric, suspenseful and wholly gratifying read

Elinor Lipman, author of Then She Found Me and Good Riddance
A page-turning thriller that's also an exploration of the competing pressures on women that still resonates today. This one goes to the top of your pile

B. A. Shapiro, author of The Art Forger
Fields combines a paean to feminist empowerment with old-fashioned romance...atmospheric, historically interesting escapism

Kirkus Reviews
Fields creates authentic female characters teetering on the verge of the women's movement, struggling to claim their place in the world. Inspired by history, Fields' fifth novel is a love story filled with passion, betrayal, mystery, and liberation

Booklist
Full of intrigue and good old fashioned espionage, Fields has created a flawed and ferocious heroine in the intelligent Rosalind Porter. A captivating must-read with a cast of crafty characters so engaging I was sad to see it come to its glorious end

Noelle Salazar, author of The Flight Girls
The smart, warmhearted, and haunted heroine at the centre of Atomic Love is just one of the complex characters that enrich this imaginative page-turner. Field's sharp eye for detail never slows the action, but sensuously immerse the reader in time and place

Laura Moriarty, author of The Chaperone
Atomic Love lives up to its name - explosive and passionate, this is a story that you will not want to put down, and that will resonate long after it has ended. Fields has an unerring gift for recreating the past, and making it live and breathe like the present

Kitty Zeldis, author of Not Our Kind
A beautifully rendered love story entwined in a page-turning espionage thriller. Fields packs the pages of this wonderful novel with fascinating facts about the Cold War and characters that are complex and compelling. A must-read!

Anita Abriel, author of The Light After War
This involving novel deals with the dilemma faced by so many women of the time

Literary Review
A romantic spy thriller with an explosive twist

Peterborough Telegraph
A novel of science, love, espionage, beautiful writing, and a heroine who carves a strong path in the world of men. There is nothing left to want

Ann Patchett, bestselling author of 'Commonweath'