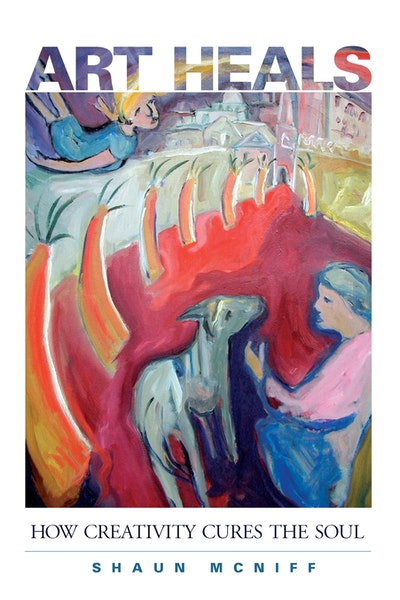 Published:

1 February 2005

ISBN:

9781590301661

Imprint:

Shambhala

Format:

Trade Paperback

RRP:

$47.99
Art Heals
---
---
Having been involved in creativity in healing and therapy for more than three decades, Shaun McNiff reflects on a wide spectrum of activities aimed at reviving art's traditional healing function. In chapters ranging from "Cultivating Imagination" and "The Practice of Creativity in the Workplace" to "Rock and Roll, Ecstatic Transformation, and Shamanism," he illuminates some of the most progressive views in the rapidly expanding field of art therapy:
-The "practice of imagination" as a powerful force for personal transformation.
- A challenge to literal-minded psychological interpretations of artworks ("black colors indicate depression") and the principle that even disturbing images have inherent healing properties.
- The role of the therapist as the non-interventive keeper of an environment conducive to free expression and therapeutic energies.
- The technique of dialoguing with images in artwork or dreams, as opposed talking about the images analytically.
- The healing effects of group work, with people creating alongside one another and interacting in the studio.
- "Total expression" combining arts such as movement, storytelling, and drumming with painting and drawing.
- Patients participating actively in the healing process as opposed to being the passive recipients of therapy.
Published:

1 February 2005

ISBN:

9781590301661

Imprint:

Shambhala

Format:

Trade Paperback

RRP:

$47.99