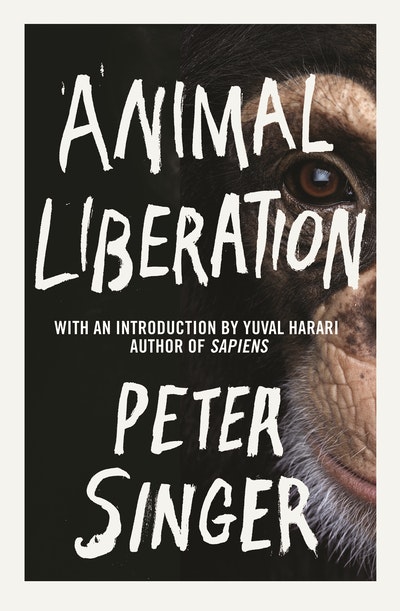 Published:

1 October 2015

ISBN:

9781473524422

Imprint:

Vintage Digital

Format:

EBook

Pages:

336
Animal Liberation
---
---
---
'An extraordinary book which has had extraordinary effects... Widely known as the bible of the animal liberation movement' Independent on Sunday
How should we treat non-human animals? In this immensely powerful and influential book (now with a new introduction by Sapiens author Yuval Noah Harari), the renowned moral philosopher Peter Singer addresses this simple question with trenchant, dispassionate reasoning. Accompanied by the disturbing evidence of factory farms and laboratories, his answers triggered the birth of the animal rights movement.
'An extraordinary book which has had extraordinary effects... Widely known as the bible of the animal liberation movement' Independent on Sunday
In the decades since this landmark classic first appeared, some public attitudes to animals may have changed but our continued abuse of animals in factory farms and as tools for research shows that the underlying ideas Singer exposes as ethically indefensible are still dominating the way we treat animals. As Yuval Harari's brilliantly argued introduction makes clear, this book is as relevant now as the day it was written.
Published:

1 October 2015

ISBN:

9781473524422

Imprint:

Vintage Digital

Format:

EBook

Pages:

336
Praise for Animal Liberation
It galvanised a generation into action. Groups sprang up around the world, equipped with a new vocabulary, a new set of ethics and a new sense of mission...Singer's book is widely known as the bible of the animal liberation movement.

Independent on Sunday
A reasoned plea for the humane treatment of animals that galvanised the animal-rights movement the way the Rachel Carson's Silent Spring drew activists to environmentalism.

New York Times
Important and responsible...Everyone ought to read it

Richard Adams
Probably the single most influential document in the history of recent movements concerned with animal welfare

Guardian
In my mind, it is one the most important books of the last 100 years. It expands our moral horizons beyond our own species and is thereby a major evolution in ethics

Peter Tatchell, Ecologist