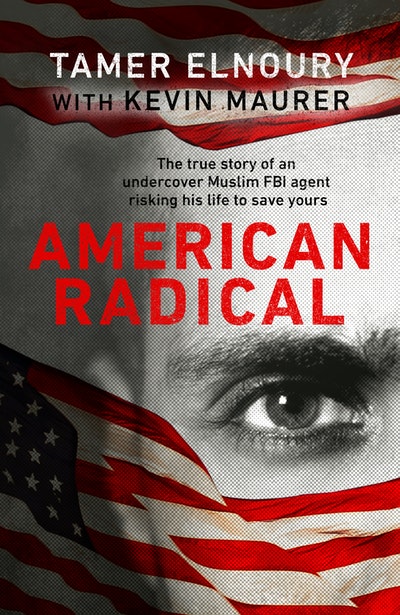 Published:

30 October 2017

ISBN:

9780593079751

Imprint:

Bantam Press

Format:

Trade Paperback

Pages:

368

RRP:

$35.00
American Radical
Inside the world of an undercover Muslim FBI agent
---
---
The true story of the undercover Muslim FBI agent risking his life to save yours
**As seen on BBC news**
**As featured on BBC Radio 4: Today with Frank Gardner**
'In order to defeat your enemy, you must first understand them.' - Tamer Elnoury
Tamer Elnoury, a long-time undercover agent, joined an elite counterterrorism unit after September 11. Its express purpose is to gain the trust of terrorists whose goals are to take out as many people in as public and devastating a way as possible. It's a furious race against the clock for Tamer and his unit to stop them before they can implement their plans. Yet as new as this war still is, the techniques are as old as time. Listen, record and prove terrorist intent.
Due to his ongoing work for the FBI, Elnoury writes under a pseudonym. An Arabic-speaking Muslim American, a patriot, a hero. To many people, it will be a revelation that he and his team even exist, let alone the vital and dangerous work they do keeping all of us safe.
It's no secret that federal agencies are waging a broad, global war against terror. Now, for the first time, an active, Muslim American federal agent reveals his experience infiltrating and bringing down a terror cell in North America.
Published:

30 October 2017

ISBN:

9780593079751

Imprint:

Bantam Press

Format:

Trade Paperback

Pages:

368

RRP:

$35.00
Praise for American Radical
American Radical is a kinetic account of Elnoury's undercover career... about his life infiltrating Islamist terror cells, averting mass murder, bringing evil people to justice and so on. It is the first time an active FBI agent has published a book remotely like it.

The Times
The author reflects compellingly on the challenges of being a Muslim patriot, and he closes with a plea to resist wholesale bigotry: 'Banning Muslims from the United States throws gas on the myth that the United States is at war with Islam.' His tale of infiltration is exciting and clearly written... A worthwhile, unique addition to the shelf of post-9/11 memoirs concerning the fight against terrorism.

Kirkus Reviews
A multifaceted, action-packed account of real-life spycraft… Elnoury heightens the suspense in vividly described scenes… and provides insight into the worldview and intentions of al-Qaeda affiliates. There is never a dull moment in this intimate story of an American Muslim going to great lengths to serve and protect his country.

Publishers Weekly, </i>starred review