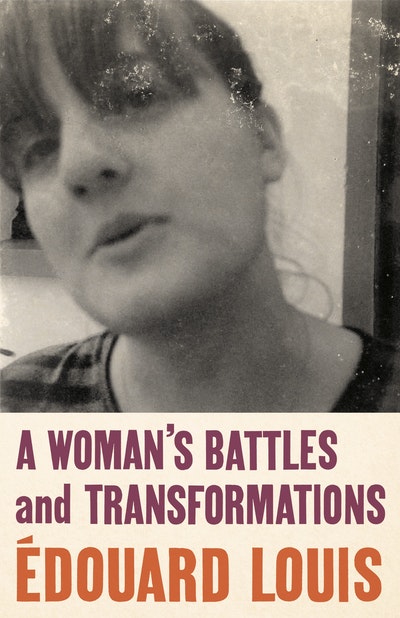 Published:

7 August 2022

ISBN:

9781787303270

Imprint:

Harvill Secker

Format:

Hardback

Pages:

128

RRP:

$36.99
A Woman's Battles and Transformations
---
---
A counterpoint to Who Killed My Father, this is the story of Édouard's mother, as she eventually leaves Hallencourt for a life in Paris.
Throughout her life, my Mother struggled with poverty and masculine violence. She was born in the late 1960s. At 16, she had to leave school because she was pregnant. At 19, she already had two children, no qualifications, and a husband she hated. Sometimes he would try to beat her, but my mother always fought back. After two or three years, she left him and met my father; she was in love with him, and one year later they had a baby, me. They were happy, but very quickly my father changed.
Watching her when I was a child, I thought her life was already fixed forever: the village, the lack of money, the toxic presence of my father. She was in her thirties but she was like a shadow; I dreamt of replacing her, of having another Mother, more smily, more shiny. I ran away from her and from my family to study in Paris. The silence grew between us. I didn't know her anymore.

But one day, the year of her 45th birthday, she called me in the middle of the night. 'I did it. I left your Father'. She found a job. She fought hard in order to get a rent-controlled house and made new friends. She met a man but she refused to live with him. For the first time in her life, she moved to a big city, she wore make-up, and she started to travel. When I saw her in Paris after her liberation, I couldn't believe the person in front of me was the Mother I knew in my childhood. When I left her she told me 'I am so happy now'. This book is the story of her Liberation - of a woman's Liberation.
Struggles is perhaps Édouard's most tender book yet: an exquisite and loving portrait of a mother, an honouring of her self-discovery and liberation.
Published:

7 August 2022

ISBN:

9781787303270

Imprint:

Harvill Secker

Format:

Hardback

Pages:

128

RRP:

$36.99
Praise for A Woman's Battles and Transformations
Penetrating . . .Louis delivers an incisive portrait of the ways oppression and social forces brought chaos to their lives, and how they found freedom through compassion. This slim account has serious substance.

Publishers Weekly