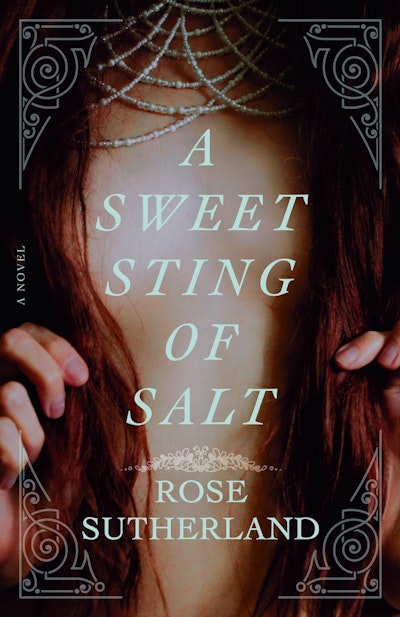 Published:

14 May 2024

ISBN:

9780593594599

Imprint:

Bantam Dell

Format:

Paperback

Pages:

352

RRP:

$36.99
A Sweet Sting of Salt
A Novel
---
---
Once a young woman uncovers a dark secret about her neighbour and his mysterious new wife, she'll have to fight to keep herself—and the woman she loves—safe in this stunning queer reimagining of the classic folktale The Selkie Wife.
When a sharp cry wakes Jean in the middle of the night during a terrible tempest, she's convinced it must have been a dream. But when the cry comes again, Jean ventures outside and is shocked by what she discovers—a young woman in labour, already drenched to the bone in the freezing cold and barely able to speak a word of English.
Although Jean is the only midwife in the village and for miles around, she's at a loss as to who this woman is or where she's from; Jean can only assume she must be the new wife of the neighbour up the road, Tobias. And when Tobias does indeed arrive at her cabin in search of his wife, Muirin, Jean's questions continue to grow. Why has he kept his wife's pregnancy a secret? And why does Muirin's open demeanour change completely the moment she's in his presence?
Though Jean learned long ago that she should stay out of other people's business, her growing concern—and growing feelings—for Muirin mean she can't simply set her worries aside. But when the answers she finds are more harrowing than she ever could have imagined, she fears she may have endangered herself, Muirin, and the baby. Will she be able to put things right and save the woman she loves before it's too late, or will someone have to pay for Jean's actions with their life?
Published:

14 May 2024

ISBN:

9780593594599

Imprint:

Bantam Dell

Format:

Paperback

Pages:

352

RRP:

$36.99