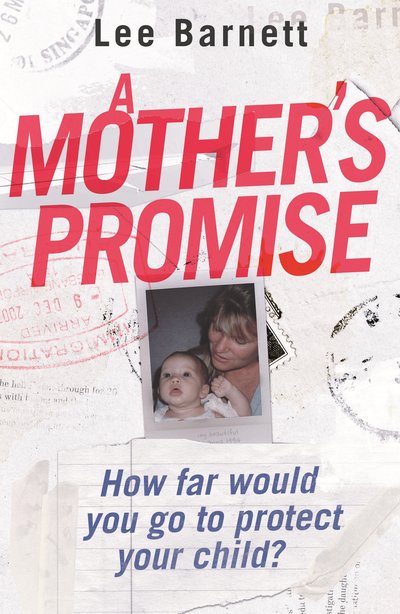 Published:

16 April 2019

ISBN:

9780143792949

Imprint:

Viking

Format:

Trade Paperback

Pages:

304

RRP:

$34.99
A Mother's Promise
---
---
---
Lee Barnett eluded the FBI for almost two decades after fleeing the US with her young daughter, eventually settling on the Sunshine Coast. Then, after eighteen years, her luck ran out.
It should've been the happiest time of Lee Barnett's life. She was married to a man she loved and trusted, Harris Todd, and she was pregnant with her first child. But things quickly turned from dream to nightmare when Harris walked out on her.
Well-connected and prominent in their hometown of Charleston, USA, Harris attacked Lee's reputation and mental health status, leaving her emotionally and financially devastated. And then came the final blow: she lost custody of her beautiful daughter Savanna, who was only nine months old.
With all legal avenues closed to her after Harris had thoroughly destroyed her reputation in Charleston, and fearing Savanna's future was to follow the same path under the care of Harris, Lee made the unthinkable decision to go on the run with her child. Lee and Savanna fled the USA, cutting all ties to their past. They travelled the world under aliases before finally settling in Queensland and living a happy and fulfilling life. Then one morning in 2013, almost twenty years after they first disappeared and on the other side of the world, the FBI knocked on Lee's door.
Powerful, compelling and affecting, this is an unforgettable true story of a mother's love and willingness to sacrifice everything to keep her promise: to always protect her daughter.
Published:

16 April 2019

ISBN:

9780143792949

Imprint:

Viking

Format:

Trade Paperback

Pages:

304

RRP:

$34.99