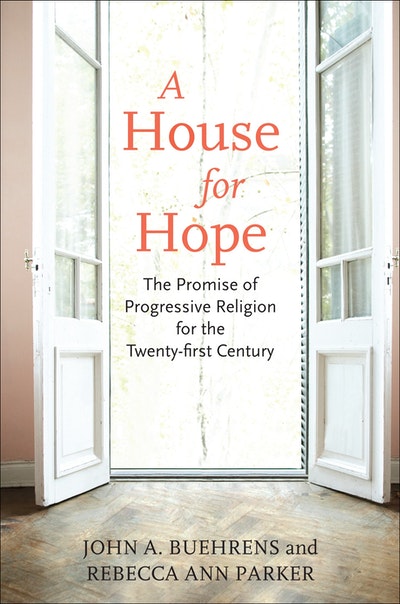 Published:

1 September 2018

ISBN:

9780807001509

Imprint:

Beacon Press

Format:

Trade Paperback

Pages:

208

RRP:

$29.99
A House For Hope
---
---
An accessible discussion about the religious progressives who are creating a movement far stronger than fundamentalism: a liberal religious renaissance based on an expansive love for life
Hope is rising. The political tide in the United States has turned, and people across the country who have been working for years for social change and justice finally feel as though they aren't struggling alone. Yet for those who ground their social activism in progressive religious belief, it is all too easy to feel spiritually divided and isolated, daunted by the apparent dominance of religious fundamentalists in the media and politics. The impact of liberal religion is richer and more far-reaching than many know—a force for good that has inspired and supported two centuries of American social progress, from the abolition of slavery and the securing of women's rights to the present-day struggles for marriage equality, ecological responsibility, and global peace. In order to sustain our spirits and advance positive social change, progressive people need to claim the transforming power of our theological heritage.
Authored by two leading progressive theologians, A House for Hope affirms that the shared hopes of religious progressives from many traditions can create a movement far stronger than fundamentalism: a liberal religious renaissance. Yet for it to flourish, progressive people must rediscover the spiritual sustenance available in the theological house our liberal forebears built, and embrace what our tradition truly holds sacred, as well as understanding what it rejects.
In lively and engaging language, A House for Hope suggests that liberal religious commitment is based on expansive love for life rather than adherence to narrow dogma. With chapters that reveal the political and personal relevance of the enduring questions at the heart of this theology, A House for Hope shows how religious liberals have countered fundamentalists for generations, and provides progressives with not only a theological but also a spiritual foundation for the challenges of the twenty-first century.
Published:

1 September 2018

ISBN:

9780807001509

Imprint:

Beacon Press

Format:

Trade Paperback

Pages:

208

RRP:

$29.99