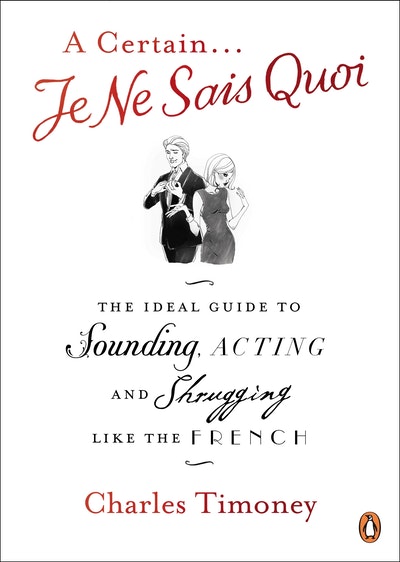 Published:

6 August 2009

ISBN:

9780141924274

Imprint:

Penguin eBooks

Format:

EBook

Pages:

288
A Certain Je Ne Sais Quoi
The Ideal Guide to Sounding, Acting and Shrugging Like the French
---
---
---
Everything you need to know to pass for French from how to shrug properly to how to talk to small children and animals
Vocabulary alone isn't enough. To survive in the most sophisticated - and the most scathing - nation on Earth you will need to understand the many peculiarities of the (very peculiar) French culture. And for that you need A Certain Je Ne Sais Quoi.
If you want to fit in with the French you'll have to know how to deal with sardonic waiters; why French children hate Charlemagne; the etiquette of kissing, joke-telling and drinking songs, what to do with a bidet, the correct recipe for a salade nicoise and, of course, how to convey absolute, shattering indifference with a single syllable (Bof!).
Charles Timoney, the author of Pardon My French, provides a practical, pleasurable guide to the charms of the Gallic people - from their daily routines to their peerless gesticulations, from their come-ons to their put-downs. Read on and put the oh la la back into your French vacances. Your inner gaul will thank you for it.
Published:

6 August 2009

ISBN:

9780141924274

Imprint:

Penguin eBooks

Format:

EBook

Pages:

288