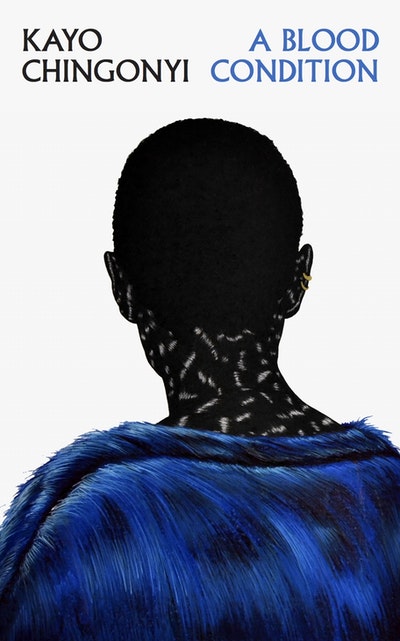 Published:

22 April 2021

ISBN:

9781473581104

Imprint:

Vintage Digital

Format:

EBook

Pages:

80
A Blood Condition
---
---
---
The eagerly-awaited second collection from acclaimed poet Kayo Chingonyi, following Kumukanda, winner of the Dylan Thomas Prize.
'A Blood Condition is one of the most arresting and beautiful set of poems of this or any year' Guardian, Books of the Year 2021
*SHORTLISTED FOR THE COSTA POETRY AWARD*
*SHORTLISTED FOR THE T. S. ELIOT PRIZE*
*SHORTLISTED FOR THE FORWARD PRIZE FOR BEST COLLECTION*
*LONGLISTED FOR THE 2022 JHALAK PRIZE*
The moving, expansive, and dazzling second collection from award-winning poet Kayo Chingonyi
Kayo Chingonyi's remarkable second collection follows the course of a 'blood condition' as it finds its way to deeply personal grounds. From the banks of the Zambezi river to London and Leeds, these poems speak to how distance and time, nations and history, can collapse within a body.
With astonishing lyricism and musicality, this is a story of multiple inheritances -- of grief and survival, renewal and the painful process of letting go -- and a hymn to the people and places that run in our blood.
'A thing of beauty. It's a pleasure to read such a sure and strident second outing from one of our most celebrated young poets' Diana Evans
'An elegantly spare, cathartic and poignant but never indulgent collection that invites repeated reading' Telegraph
'The musicality and the hard reason is just so fresh, you feel altered by it' Andrew O'Hagan
Published:

22 April 2021

ISBN:

9781473581104

Imprint:

Vintage Digital

Format:

EBook

Pages:

80
Praise for A Blood Condition
A deep thread of loss runs through these poems, and an attempt to reintegrate a past that spans Zambia, Newcastle and London... These fine poems weigh their sorrows carefully, reminding us how best we might "carry a well of myth / in the pit of our pith"

Aingeal Clare, Guardian
Chingonyi's poetic voice finds its full-throated maturity... Deep introspection becomes the vulnerable and brave heart of the book, rendered into jewel-like poems in "Origin Myth"... An elegantly spare, cathartic and poignant but never indulgent collection that invites repeated reading

Dzifa Benson, Telegraph
A Blood Condition has a dignity that honours the past without indulging in any overflow of personal feeling. Dignity is an interesting quality in a writer - it cannot be faked without presenting as pomposity. Chingonyi's authentic, reined-in passions are stirring... Chingonyi's poems grow out of gaps, out of the moments when nothing more can be done. The dead cannot be recovered, time cannot be reclaimed, the damage to the river is likely to be permanent, but a poem can be written and take its quietly powerful stand

Kate Kellaway, Observer
There is thrilling formal accomplishment on display in these poems... poignant and moving... there are brilliant evocations of the north of England

Andrew McMillan, Poetry Book Society
A Blood Condition is a thing of beauty. It's a pleasure to read such a sure and strident second outing from one of our most celebrated young poets

Diana Evans, Guardian, *Summer Reads of 2021*
Chingonyi seems to have hit upon the telling image, the poem-as-snapshot, as a means of making his writing at once more exposed and more sharply defined... This new version of Chingonyi's voice, whittled down to its essentials and built on the seen, is behind almost all the best poems here... A Blood Condition...[is] a significant development in his work

Declan Ryan, Times Literary Supplement
I was changed by Kayo Chingonyi's recent volume of poems, A Blood Condition. The musicality and the hard reason is just so fresh, you feel altered by it

Andrew O'Hagan, New Statesman
Kayo Chingonyi's second book, A Blood Condition, is one of the most arresting and beautiful set of poems of this or any year. His ability to blend music, grief and yearning is unmatched

Rishi Dastidar, Guardian