A memorable reading group choice: Meg and Tom Keneally's The Soldier's Curse.
In the Port Macquarie penal settlement for second offenders, gentleman convict Hugh Monsarrat hungers for freedom. Originally transported for forging documents passing himself off as a lawyer, he is now the trusted clerk of the settlement's commandant. Not long after the commandant heads off in search of a rumoured river, his beautiful wife, Honora, falls ill with a sickness the doctor is unable to identify. When Honora dies, it becomes clear she has been slowly poisoned. Monsarrat and housekeeper, Mrs Mulrooney, suspect the commandant's second-in-command, Captain Diamond, a cruel man who shares history with Honora. Then Diamond has Mrs Mulrooney arrested for the murder. Knowing his friend will hang if she is tried, Monsarrat knows he must find the real killer.
And so begins The Soldier's Curse, the first book in the Monsarrat Series, a fast-paced, witty and gripping series from Tom Keneally and his eldest daughter, Meg.
Reading Group Questions
What do you like about historical fiction?
Discussion rages between historians and novelists about the appropriation of history in fiction. How do you feel about blurring the boundaries between actual and imagined events?
The Birpai people were resident on this stretch of coast long before the English boats carrying pioneers, convicts and soldiers arrived. In what ways did both groups find 'first contact' confronting?
As shown by Fergal Slattery and Captain Diamond, many of the prejudices and presumptions of the 'old countries' came over with the free settlers. Yet Australia also presented incredible opportunities for new beginnings. In what ways do these prejudices still manifest themselves in Australia today?
Have you noticed any romantic tension between Hannah Mulrooney and Hugh Monsarrat? How would you feel about an invented romance between the two in the coming books in the series?
---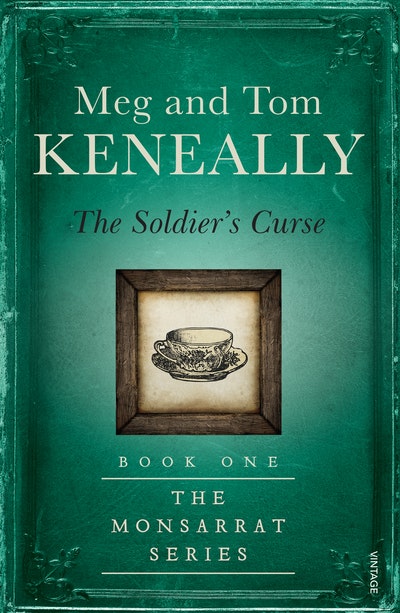 A fast-paced, witty and gripping historical crime series from Tom Keneally and his eldest daughter Meg.
Buy now
Buy now
---