Test your skills and meet Hugh Monsarrat.
In the Port Macquarie penal settlement for second offenders, gentleman convict Hugh Monsarrat hungers for freedom. Originally transported for forging documents passing himself off as a lawyer, he is now the trusted clerk of the settlement's commandant. Not long after the commandant heads off in search of a rumoured river, his beautiful wife, Honora, falls ill with a sickness the doctor is unable to identify. When Honora dies, it becomes clear she has been slowly poisoned. Monsarrat and housekeeper, Mrs Mulrooney, suspect the commandant's second-in-command, Captain Diamond, a cruel man who shares history with Honora. Then Diamond has Mrs Mulrooney arrested for the murder. Knowing his friend will hang if she is tried, Monsarrat knows he must find the real killer.
The Soldier's Curse is Book One of the Monsarrat series, a historical crime series from Meg and Tom Keneally. Meet Hugh Monsarrat, he's 2 and 3 down, and 1 across. 
---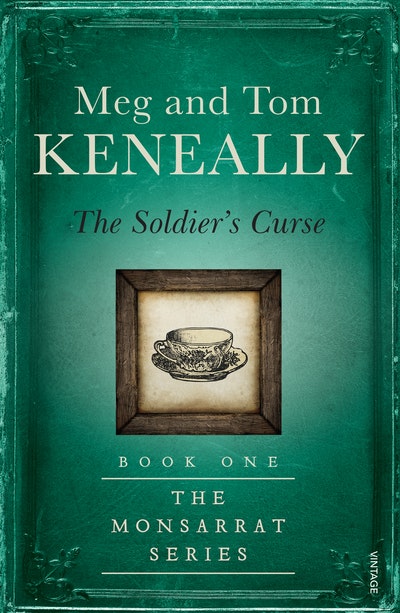 A fast-paced, witty and gripping historical crime series from Tom Keneally and his eldest daughter Meg.
Buy now
Buy now
---