The Healthy Model Cookbook author's tips for being healthier at work.
Straight from the pages of The Healthy Model Cookbook, here's some of Sarah's tips for keeping healthy in the workplace.
Take a packed lunch. I recommend making extra portions of dinner and freezing or refrigerating them so you have a supply of nutritious food to eat on-the-go. Invest in a thermos and bring in hot comforting and nourishing soups and stews. Salads are also great. You'll save money, too!
Drink lots of water and stay hydrated. Air conditioning, heating, sugary drinks and coffee do not support our immune system, skin or brain. Try flavouring water with lemon, orange, cucumber slices and fresh mint to add interest. Try one of my pep-me-up tea recipes as a great mid-morning or afternoon boost in place of coffee or a trip to the vending machine. A punchy blend of ginger, turmeric, cayenne and lemon is energising and immune boosting and won't be followed by an energy crash.
Take a break from your desk and get some fresh air. It's easy to sit and stare at a screen all day, but better to keep moving as our bodies are designed to. It's not healthy to be constantly 'on' and communicating every moment of every day. Clear some time to get out in the fresh air and you'll be more productive. Finding the time to meditate (morning or night) will also help to clear the mind – decision-making will become easier and creativity will flow.
---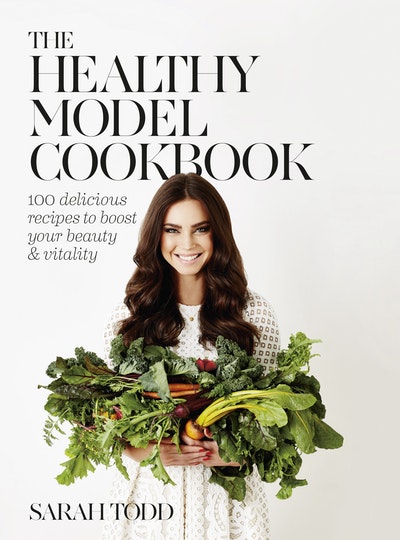 High-end fashion model and 2014 MasterChef Australia contestant Sarah Todd shares more than 100 simple, fast, fresh recipes for healthy food that's satisfying and full of flavour. 
Buy now
Buy now
---