A story of motherhood, daughterhood, trauma, race, privilege, music and queerness to discuss with your book club.
In Notes on Her Colour, debut novelist Jennifer Neal lays out a reality in which the strange and surreal play out in one family's Florida home. Gabrielle has inherited her mother's ability to change the colour of her skin, but her father insists that the secret stay within the walls of their bleached-white house. A story of motherhood, daughterhood and trauma, the book explores topics like race, privilege, music and queerness – perfect for discussing with your book club.  
Discussion points and questions
Why are readers and consumers of entertainment always open to a story starting in the school days of the hero?
At its heart, Notes on Her Colour is a story about a mother, told by her daughter. Why are we so endlessly drawn to stories exploring this dynamic?
Is there an environment, or a crowd in which you instinctively code-switch in your life? Does Jennifer Neal help you understand the forces that push Gabrielle, and her mother and father, to code-switch in the different spaces they enter?
Do you think Gabrielle's parents, in their tight restrictions on her life, were motivated to 'spare' her from the racism and nastiness of life in the suburbs and beyond, or were they self-serving?
How important was music to the transformation of Gabrielle? Do you believe finding their passion could help young people put a stop to self-hatred and intergenerational trauma? 
Did music bring love to Gabrielle's life? Or did love bring music?
What are your feelings about 'genre fiction'? Did you read Notes on Her Colour as a speculative novel, queer fiction, magical realism, perhaps even suburban horror, or something else? Does the categorisation of a novel shape your reading of it in any way?
From Margaret Atwood's seminal The Handmaid's Tale to Naomi Alderman's Women's Prize for fiction-winning The Power (recently produced as a television series starring Toni Collette), patriarchy and coercive control are being explored from the lens of women with 'super powers'. Are these stories changing minds and hearts?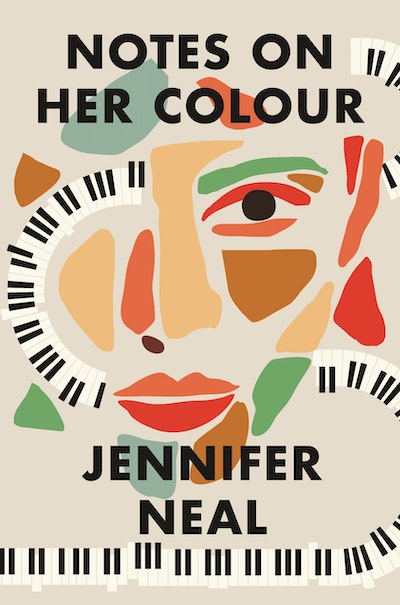 Notes on Her Colour
'Gosh, what a wonder this book is. It's about race, yes of course. But it's about so much more as well. It's a tale of mothers and daughters, of Florida hurricanes and the madness of music. It's about code switching in ways that you've never considered, and about what it means to be of a place and of a people. Jennifer Neal has written a book drenched in hurt and magic, love and grief. Read it twice, because a book like this comes along rarely.' Sami Shah
Read more