These friends think they know everything about one another, but time has a way of making us strangers to those we love...
Described by author Hannah Kent as a 'sublime gem of a novel' and by Vogue Australia as 'an addictive, page-turning murder mystery', Life After Truth is perfect for book clubs. There's plenty to discuss and unravel here as the novel tackles labouring with early middle age, marriage and children, unrealised aspirations and a depressing political climate. Will this group of friends rekindle old loves or old resentments at their fifteenth Harvard reunion?
Discussion points and questions:
By using multiple narrators, Life After Truth shows us a number of points of view. Were you surprised by anything you saw from someone else's perspective in a new chapter, or did it ever make you change your mind about a character and their beliefs? Do you think you would feel differently about Jules and Binx if we saw things from their point of view? How did your opinion of each character change over the course of the book? Are they good people?
Naturally all the friends spend much of their reunion fondly remembering their time at college, but are they romanticising that time in their lives? Were they actually happier? What does the unavoidable comparison to their younger self reveal to each of them?
Part of the friendship group's dynamic is built on competition and comparison, whether it's their relationships, professional achievements or wealth. Do you think this is healthy? Does it bring the friends closer together or further apart? Does it help propel them towards their individual goals or hold them back?
What different modes of parenting are examined in the book? Given the cohort's circumstances, were the parenting roles more or less gendered than you would have expected? What did you think of Eloise and Binx's surrogacy arrangement? Is developing the Elly+ artificial intelligence in any way similar to raising a child? And what do you think of making judgements about other people's birth-giving and parenting choices in the first place?
The right-wing Reese presidency looms large in the minds of all of the friends, but the novel also offers an insight into the exclusivity and power structures within institutions, not just Harvard itself but its many clubs. What privileges do each of the characters enjoy in life? What disadvantages do they face? Are they sufficiently aware of them?
By the end of the novel we discover one of the friends has made a drastic decision. What do you think ultimately convinced them to go ahead with it? Or perhaps: what could have stayed their hand? Do you think their choice was the right one?
Jomo believes he has learned from his past mistakes, in business and in love. Has he? What makes him feel like an outsider, and do you think he'll ever be able to overcome that? What about the people he's hurt along the way?
Unlike the rest of the friendship group, even before the reunion Jules has changed course in life. How do you think finding success so young changed her life's trajectory? Is it possible for her to use her celebrity to make a positive change in the world? Does she want a 'normal' life – and could she ever have one?
While Mariam judges other people's parenting, she is her own harshest critic. What pressures and expectations are exerted on her as a mother? Which does she resist and which does she internalise? And what do you make of the state of her marriage by the end of the novel – will it be a lasting change? Is it a change at all?
Is Rowan a good father to his children? Does he think he is? And what about his choice to work in public education – is it honourable or self-serving? Especially considering that Mariam paused her own career to parent their children. Is he brave or cowardly?
What do you make of Binx's commitment to transhumanism? How much of that do you think will become commonplace in the years ahead? Is Binx naive or ahead of the curve? What do you think might have motivated her interest in this field?
In pursuing an academic career, Eloise never really left Harvard. How does this change her feelings about the reunion, and how does it affect her relationship with her college friends? Did any of her ideas about happiness strike you as relevant to your own life? Do you think Eloise has been able to implement them in hers?
How do you imagine each of the friends' lives will be going by the time of their 30th reunion? Will they be happier? Will they be content with the choices they're making right now?
---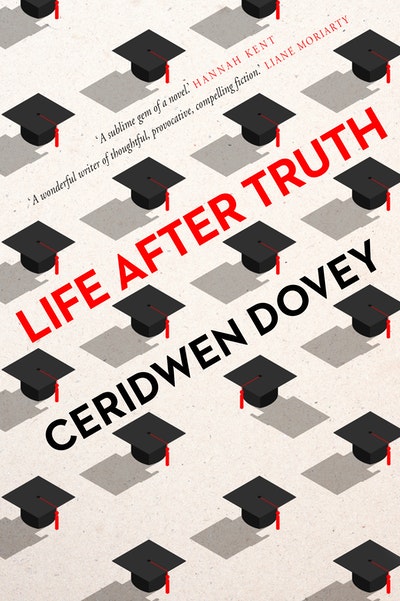 At their fifteen-year reunion, a group of Harvard graduates – labouring with early middle age, marriage and children, unrealised aspirations and a depressing political climate – rekindle old loves and old resentments.
Buy now
Buy now
---