Reading group discussion questions for ages 12+.
Are you looking to start a book club with your friends, family or students? The Fire Star is a great pick for ages 12+.  With 15-year-old narrators Maven and Reeve as their guide, readers will dive into the medieval kingdom of Cartreff, three days before the strategically arranged marriage of Lady Cassandra and Sir Garrick. This marriage is right at the heart of Rennart Castle and brings drama, including spies, thieves, social climbers, a wyld woman, scandals, a secret society and a precious family heirloom – the Fire Star. The narration alternates between Reeve and Maven, which makes it a great choice for any gender to read and is a lot of fun with some surprising twists and turns.
Discussion points:
Based on the cover, what did you think this book would be about before you started reading it? After reading the book, try to identify all the different symbols from the book that are hinted at on the cover! How many could you find?
 
Which character did you relate most to and why? Which of the characters would you most like to be in this story and why?
 
At what point did you realise where the Fire Star was hidden? Did you have any other theories about the mystery before it was revealed?
 
How does the structure of writing from alternating characters' point of view contribute to the mystery of the story? What secrets are Maven and Reeve keeping from each other? Would things have been easier if they'd trusted each other earlier?
 
Do you think that the class structure in The Fire Star affects characters' relationships with each other? Can you draw any parallels to today's society? What kind of protocols and traditions are still in place today that affect our position in society and our life choices?
 
Reeve is desperate to become a knight, despite not being able to stand the sight of blood. Why do you think it is so important to him? Why do you think his blood phobia doesn't force him to give up on his dream of becoming a knight?
 
Out of all the main characters – Reeve, Maven, Lady Cassandra, Sir Garrick and Lady Anice – who do you think has the strongest sense of belonging? And who seems to be the most confident in themselves? Is this the same person?
 
How does class structure affect the women in The Fire Star? Can you think of other stories you've read that have similar themes about how women are treated in society? How do you think this reflects our world history?
 
If you were creating a secret society, what would be your aim, your motto and your mission? What rules would your secret society have?
 
If Maven and Reeve existed in our world today, what do you think their jobs would be?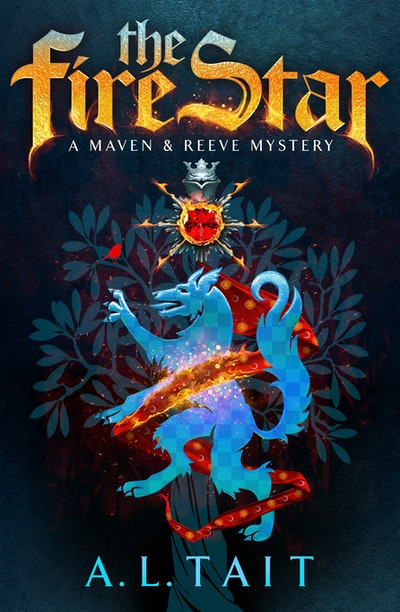 The Fire Star: A Maven & Reeve Mystery
'I was up past midnight finishing this book! The mystery kept me turning the pages, and I felt like I'd known Maven and Reeve forever.' - Amie Kaufman, New York Times bestselling author of Ice Wolves
Read more