Gather your book club and get ready to gossip about the inhabitants of Spinifex.
Midwife and bestselling author Fiona McArthur once again weaves a heartwarming tale of rural romance. Set in the small outback town of Spinifex, The Bush Telegraph follows Maddy Locke, who returns after ten years to run the medical centre. For station owner Connor Fairhall, who's dealing with a rebellious son and a drunk brother, Nurse Maddy is the only bright spot on the horizon. Can Maddy ignore the rumours about Connor and risk her heart again? Or will the bush telegraph spread along the wire fences and stand in the way of trust?
Discussion points and questions:
Who was your favourite character in the novel, and which one did you relate to the most?
Maddy hasn't been back to Spinifex for over ten years but knows she has to confront her past. Would you have gone back if you were her? Why or why not?
Connor feels out of his depth when it comes to his rebellious son, Jayden, but 'Grandma's Rules' help him to restore some discipline. What parenting tips would you give him?
Would you like to work in a remote community like Maddy? Why or why not?
Bridget is obsessed with finding the Min Min light. Why do you think some people see the Min Min or other phenomena we don't fully understand?
Phyllis takes out her anger at her own problems on Maddy, and Jayden is mean to Bridget at first, but they all become friends by the end of the book. Have you ever overcome a rocky relationship to become close friends with someone? What happened?
The book deals with some heavy themes, including alcoholism, domestic violence and the threat of homelessness for older women. Which characters are you most sympathetic towards and why?
Would you trust Connor if you were Maddy? Why or why not?
Do you think gossip and rumours can ever be positive or only negative? Discuss.
Maddy and Bridget are inspired to bring tourists and new residents to Spinifex. How would you attract new people to your neighbourhood or town?
If you could write an additional scene for this story, what would it be?
What other books have you read by this author, and how did this one compare?
---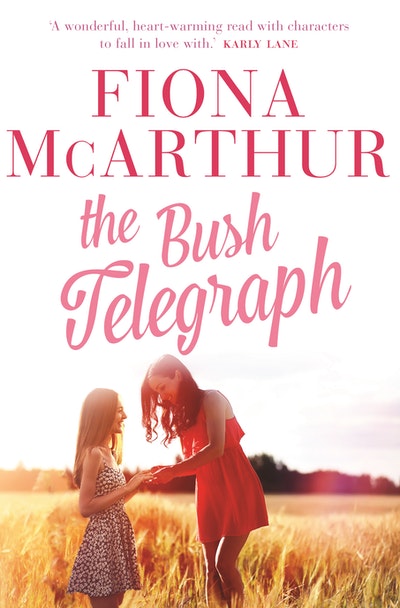 The heartwarming new medical rural romance from the bestselling author of The Desert Midwife.
Buy now
Buy now
---