Explore Stella and Margie's themes of friendship, duty, acceptance and reconciliation with your book club.
Stella and Margie is a beautiful novel about two women – a generation apart – thrown together by circumstance, who slowly come to love and understand one another. Enjoy this piercingly insightful novel with your reading group.
 
Discussion points and questions:
 
If you were in Margie's marriage, would you have done anything differently? If so, what and how?
Do you consider Margie a weak person because she didn't leave her marriage?
From the perspective of deceiving another woman, how do you judge Margie for having an affair?
What is the significance of the birds? What do they represent?
How do you feel about the phrase, 'I did my best', in the context of motherhood, and the judgements we make of our mothers, and ourselves as mothers?
Do you relate to Stella's determination for self-expression and independence beyond being a wife and mother?
What is good about Stella and Ross's marriage?
Was Stella right to bring Margie back to Maryhill against Ross's wishes?
Do you think Margie might have succumbed to Chester's charms had she been in a different relationship?
Is the relationship between daughters-in-law and mothers-in-law with differing personalities always bound to be fraught?
---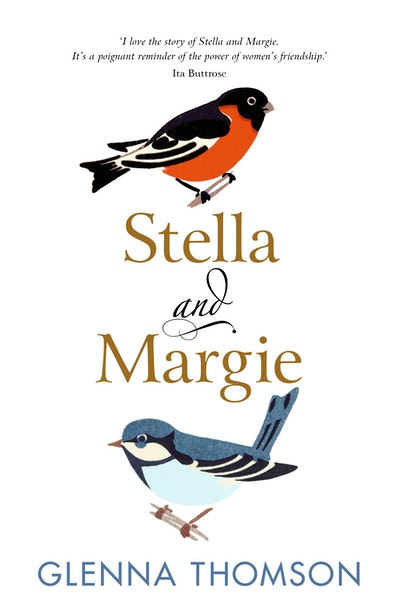 Stella and Margie is a piercingly insightful novel about love and duty, acceptance and reconciliation, and of a touching friendship that crosses the generations.
Buy now
Buy now
---