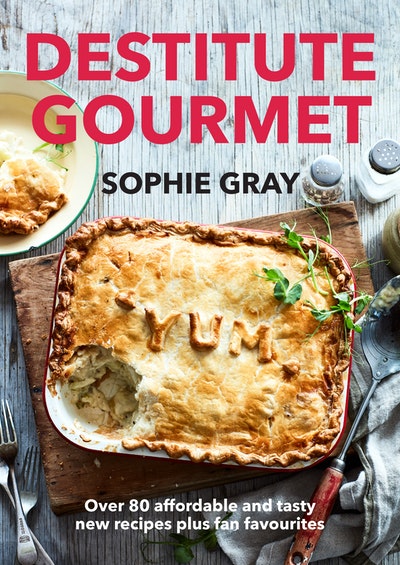 Destitute Gourmet
Modern tasty food that's quick and easy to make, with readily available and very affordable ingredients.
Read more
Article
Lasagne soup with cheesy garlic melts
This hearty soup is a proper hug in a mug. The ricotta and Parmesan topping really fulfills the 'lasagne' promise, but if you don't want to bother you can just top it with grated cheese and it'll still be a winner. The super-cheesy garlicky toasties are a good addition to any tomatoey soup — or just eat them on their own!
Article
Fudge cake slice
This recipe has been a fan favourite for over a decade. Cut it into slices for the kids or into tiny squares as a treat with your cuppa. It also freezes well, so you can stash a few squares away for when no one is looking.