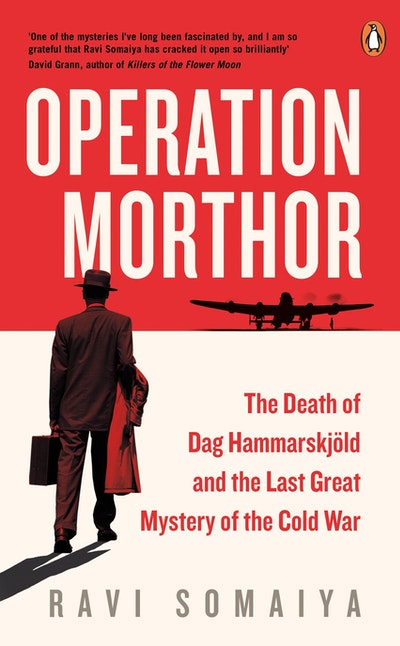 Operation Morthor
'One of the mysteries I've long been fascinated by, and I am so grateful that Ravi Somaiya has cracked it open so brilliantly' David Grann, author of Killers of the Flower Moon

A PLANE CRASH IN THE JUNGLE.
A LEGENDARY STATESMAN DEAD.
A TRAGIC ACCIDENT... OR THE ULTIMATE CONSPIRACY?

For nearly sixty years, the circumstances surrounding the death of renowned diplomat Dag Hammarskjöld have remained one of the Cold War's most tightly guarded secrets. Now, with exclusive evidence, investigative journalist Ravi Somaiya finally uncovers the truth.
Read more