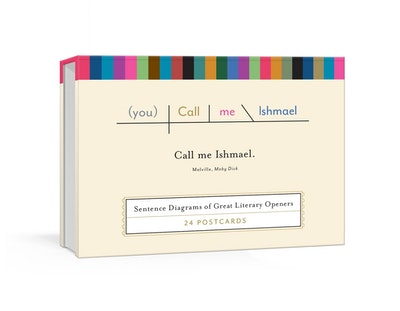 Call Me Ishmael Postcards
From Pride and Prejudice to Peter Pan, these postcards feature the opening lines from beloved works of adult and children's fiction--diagrammed according to the old-school Reed-Kellogg system. The 12 designs repeat for a total of 24 postcards, which are bound in a mini hardcover book, making this a perfect gift for book lovers, college students, writers, and more.
Read more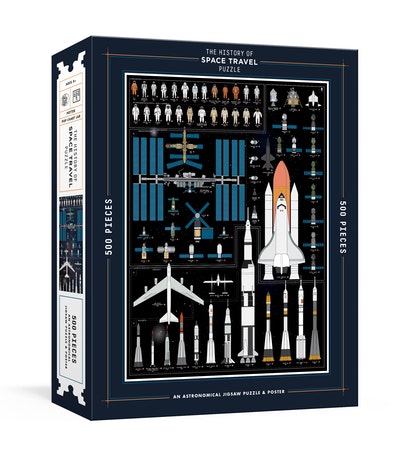 The History of Space Travel Puzzle
This illustrated 500-piece puzzle celebrates every crewed space mission since 1961 and includes a full-color reference poster with the puzzle design on the front and a complete timeline of missions on the back. Packaged in a sturdy box, it's a stellar gift for science lovers, students, game geeks, and more.
Read more