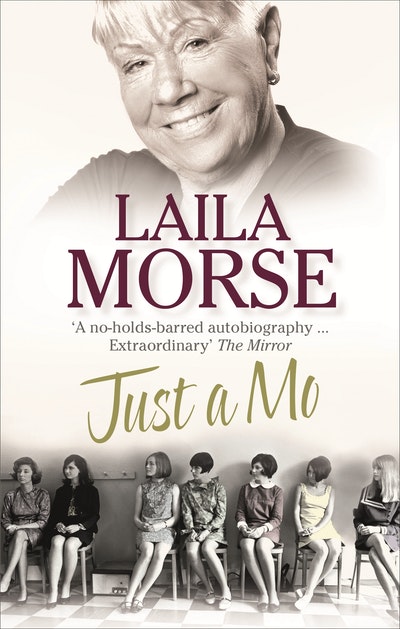 Just a Mo
When your everyday life is filled with violence, drugs and strife, you can't lose your head - you've just got to get on with it.
Growing up in south-east London in the 1950s, Maureen 'Mo' Oldman - a.k.a. Laila Morse - was a million miles away from the celebrity world she would later inhabit as the queen of EastEnders. Life was hard - too hard to worry about what the future had to hold. Pregnant at seventeen, Laila soon had her hands full of troubles, and little inclination to go looking for more.
But trouble has a way of tracking you down, no matter how old you get or what you've done with your life. Aged fifty, Laila gave acting a shot, taking on a role in her brother Gary's film - which only happened to be the BAFTA-winning Nil by Mouth. It turned her whole world on its head.
But success isn't everything. Family is. Filled with bitter heartache - and hope - this is her amazing story.
Read more