Books by Emily Timberlake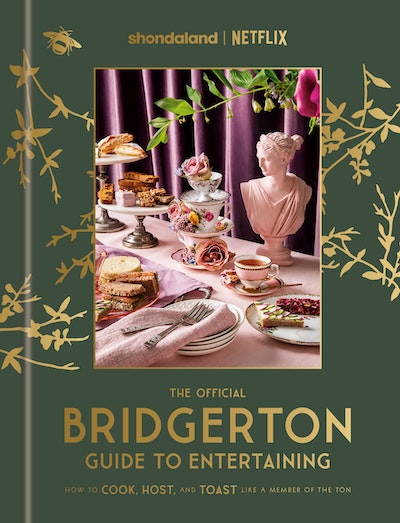 The Official Bridgerton Guide to Entertaining
Whether it's a sumptuous lawn party, a high tea, or a boozy late-night salon, this gorgeous cookbook delivers recipes for finger food, cocktails, and entertaining ideas that help you recreate the high society of Bridgerton in your own home.
Host the perfect pique-nique, complete with the Duke's favorite Gooseberry Hand Pies and a rousing game of Pall Mall (played the Bridgerton way, of course). Create grazing boards with recipes like Roasted Pork Belly Skewers and Beet-Dyed Deviled Eggs that are perfect for a stylish watching party. Evoke the delightful decadence of Lady Danbury's Den of Iniquity with Sausage-Stuffed Mushroom Caps, an espresso martini, and an old-fashioned game of chance.
These forty recipes have been developed with a modern audience in mind, offering mocktail, vegetarian, and gluten-free options to ensure that no fan is left hungry. They are presented alongside mouth-watering food photography, stills from the show, and sidebars explaining essential expertise, such as how to address a Marquis, execute the perfect curtsy, or build a macaron tower sturdy enough to last the night.
It's time to entertain, Bridgerton style.
Read more