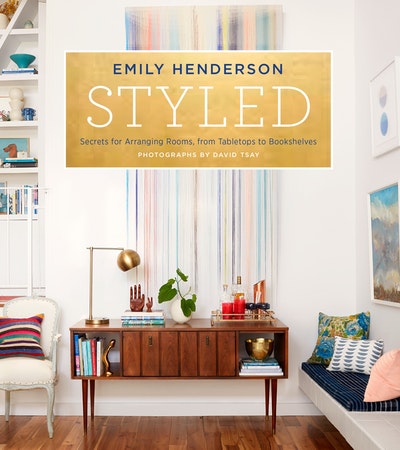 Styled
The stylist's genius is in making a space look inviting, personal, and unique. She often does this in just minutes, meaning that a small investment pays off with big rewards.
Emily Henderson now draws the curtain on the interior stylist's secrets. This playful yet practical book features 1,000 highly visual, highly enviable, eminently doable ideas—more than any other decor book on the market.
First up, Emily walks readers through her Stylist's Toolkit, which helps them discover their signature styles, talk like a stylist, and learn the styling process in 10 easy steps. Then, Emily takes us inside 25 homes, grouped into rooms and themes for the reader, revealing how to get your place ready for its close-up—and your long-term happiness—without it looking contrived.
From HGTV Design Star winner, stylist extraordinaire, and designer Emily Henderson comes the ultimate guide to thinking like a stylist, with 1,000 design ideas for creating the most beautiful, personal, and livable rooms.
Read more