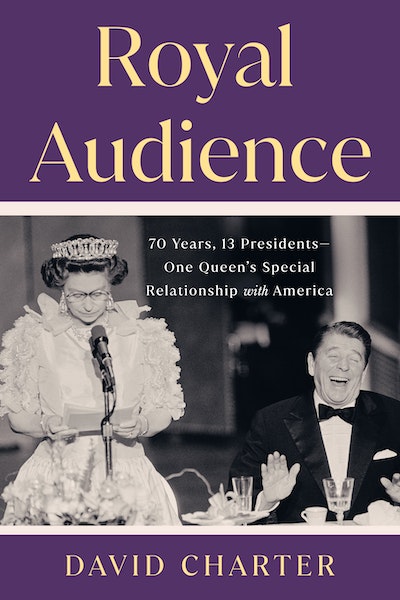 Royal Audience
From the moment she first enchanted the world as a youthful princess, Queen Elizabeth II found a unique place in American hearts—and she also played an unprecedented role in forging transatlantic ties. Over her seventy-year reign, she developed extraordinary and varied personal bonds with thirteen U.S. presidents—Truman, Eisenhower, Kennedy, Nixon, Ford, Carter, Reagan, both Bush Sr. and Jr., Clinton, Obama, Trump, and Biden—that other diplomats and leaders could only dream of.
A fascinating, in-depth look at international relations and interpersonal intrigue, Royal Audience peels back the curtain on the "special relationship" between the U.S. and the U.K. as embodied by the Queen herself—charting Elizabeth II's distinctive brand of one-to-one diplomacy through the eyes of those who experienced it firsthand. From horse-riding with Ronald Reagan, to sharing her recipe for scones with Dwight D. Eisenhower, to striking up a kinship with the Bushes and the Obamas, the Queen's interactions with her U.S. counterparts often acted as a restorative tonic for relations between two nations, even when political tensions ran high. Not all royal encounters with U.S. presidents went smoothly, though. Between Jackie Kennedy's complaints about Elizabeth and the Queen Mother's shock at being kissed on the lips by Jimmy Carter, there was never a dull moment.
Throughout the years, Queen Elizabeth II's sense of duty and service remained steadfast, and her iconic legacy is unlikely to be repeated.
Read more