Meet the members of James Patterson's Women's Murder Club.
Before you dive into the latest book from James Patterson's bestselling series, Women's Murder Club, take a closer look at the four tough and intelligent women that make up this formidable group. They are not only great friends but together have solved some of the biggest crimes to hit the San Francisco area.
Lindsay Boxer
A homicide detective in the San Francisco Police Department, juggling the worst murder cases with the challenges of being a first-time mother.  Her loving husband Joe, baby daughter Julie and loyal border-collie Martha give her a reason to protect the city. She's not had the easiest start to life, with an absent father and an ill mother, and she doesn't shy away from a difficult career. Keeping control of her head and her heart can be tough, but with the help of her friends, Lindsay makes it her mission to solve the toughest cases.
Claire Washburn
Chief Medical Examiner for San Francisco and one of Lindsay's oldest friends. Wise, confident and viciously funny, she can be relied on to help whatever the problem. She virtually runs the Office of the Coroner for her overbearing, credit-stealing boss, but rarely complains. You may hear her called 'Butterfly' thanks to a tattoo just below her waist. Happily married with children, her personal life is relatively calm in comparison to her time in the Women's Murder Club.
Cindy Thomas
An up-and-coming journalist who's always looking for the next big story. She'll go the extra mile, risking life and limb to get her scoop. Sometimes she prefers to grill her friends over cocktails for a juicy secret, but, luckily for them, she's totally trustworthy (most of the time . . .). She's just published a book, somehow finding the time to write between solving cases, writing articles for the San Francisco Chronicle and keeping her on—off relationship with Lindsay's partner, Rich Conklin, together. Other than reading, she loves yoga and jazz music.
Yuki Castellano
One of the best lawyers in the city, she's desperate to make her mark. Ambitious, intelligent and passionate, she'll fight for what's right, always defending the underdog even if it means standing in the way of those she loves. Often this includes her husband – who is also Lindsay's boss – Lt. Jackson Brady. Her friends can barely get a word in edgeways when she's around, unless she's got a Germain-Robin sidecar in her hand!
 
---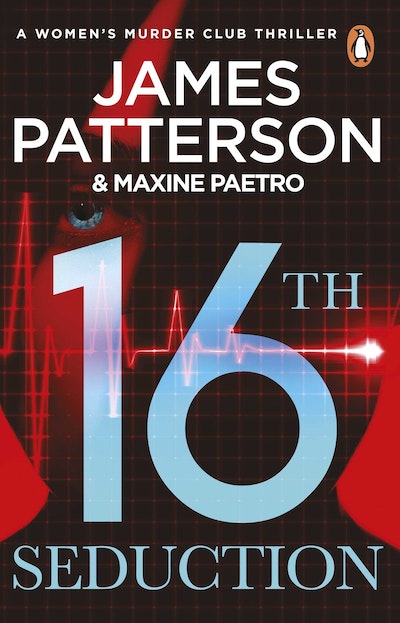 Detective Lindsay Boxer faces a heart-stopping threat in the newest Women's Murder Club thriller
Buy now
Buy now
---