Sneak a peek inside this adorable full-colour hardback created in partnership with the Penguin Foundation.
Conservationists of all ages will love The Littlest Penguin, a beautifully illustrated hardback inspired by Phillip Island's Penguin Parade.
Created in partnership with the Penguin Foundation, the book outlines the incredible journey of the Little Penguins as they head out to sea for the very first time. In addition to the adorable tale, the book shares facts about real-life Little Penguins.
Sue Warren from Just So Stories has called it 'an absolutely exquisite gem of a book . . . just adorable from start to finish.'  
Sneak a peek
While you're here, learn more about our partnership with the Penguin Foundation.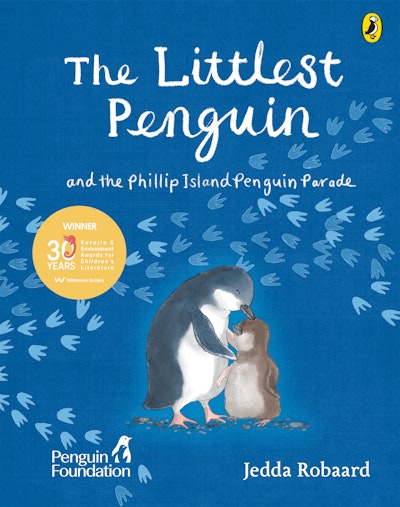 The Littlest Penguin
The adorable little penguins come waddling and tumbling out of the water and up the hill, back to their burrows on the island . . . But that's just the end of an even more amazing story. Where have they been? What adventures did they have? A charming story for young readers that follows a group of gorgeous little penguins out to sea and back to their beloved Phillip Island. Beautifully illustrated on every page and packaged as a small gift-hardback format, this is as irresistible as the cuddly little birds the story is based on.
Read more