Learn about Matthew McConaughey's first picture book Just Because and listen to him read a few pages.
You likely know him as an award-winning actor and bestselling author, but did you know that Matthew McConaughey has also written a picture book?
In his debut children's book, Just Because, McConaughey lays bare the contradictions of life.
Full of humour and wisdom, and with gorgeous illustrations to go alongside, the book is sure to delight readers both young and old.
Irreverent, candid, and totally one-of-a-kind – what more would you expect from Matthew McConaughey?
Check out a few pages, narrated by the star:
Preview Matthew McConaughey's picture book Just Because
 

 

View this post on Instagram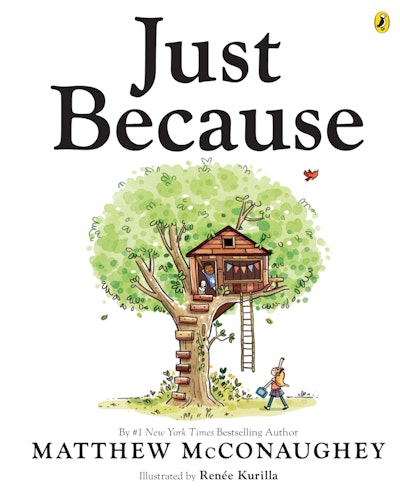 Just Because
The debut picture book by Academy Award-winning actor and #1 New York Times bestselling author Matthew McConaughey
Read more