Some of the best money-saving tips from Canna Campbell's book The $1000 Project.
Financial planner Canna Campbell saved $32,000 in twelve months by using her unique strategy of bundling – saving and earning extra money in small, achievable parcels of $1,000. Now she wants to empower you to get the same results. From her book The $1000 Project, here are a handful of tips to help you with your money-saving goals.
 
Research before you head to the stores or shop online.
I've saved myself so much money from doing research before buying things. I read product reviews and recommendations and check prices, special offers and even competitions. Not only do I save money, but I buy products that are better and more suited to what I actually need.
 
Use loyalty programs.
Even small savings from loyalty programs here and there really add up through the year. Participate in them wherever available, and when you see the discount or promotion being applied to your purchase, transfer that amount into your $1000 Project account. I was able to save a large amount of money through airline frequent flyer programs. I used my points to pay for domestic flights and upgrades on international flights, with the savings running into the multiple thousands of dollars.
 
Invest in a slow cooker and cook in bulk.
My boyfriend, Tom, always says, 'Cook once, eat twice.' Cooking in bulk is cheaper, and making multiple servings means you can either feed more people or freeze some of the meals for nights when you get home late and want a quick, easy, ready-to-go dinner. Plus, slow cookers use less electricity than a light bulb and retain the nutritional value of the food.
 
Build a capsule wardrobe.
This is a small collection of clothes that only includes items that you love, that are really versatile, and that can be mixed and matched in a variety of ways. Spend time thinking about your personal style and taste, too, so that you avoid buyer's remorse when it comes to clothes shopping. I have a great video on my YouTube channel on how to build a capsule wardrobe.

Get on the phone and ask your utilities providers how to get your bills down. If they're worried that they'll lose you as a loyal paying customer, they may offer you a special discount. Even if it's only for a short period, it all helps! Don't be afraid to ask and negotiate.
 
Grow your own herbs.
Herbs cost at least $3 at my local supermarket, and you need much less for cooking than the massive bunch they come in – and they also go off very quickly unless frozen. Having a herb garden at home is a great way to save money and increase the flavours of your meals, plus you can make it organic!
 
Review your home entertainment expenses.
For example, if you have pay TV and you don't want to cancel it completely, maybe see if there's a more cost-effective package that doesn't include the channels that you never watch.
 
Review your mobile phone contract.
Mobile phone and home internet packages are getting more and more competitively priced. Shop around and you may find better offers with your current provider or one of their competitors, providing you with instant savings.
---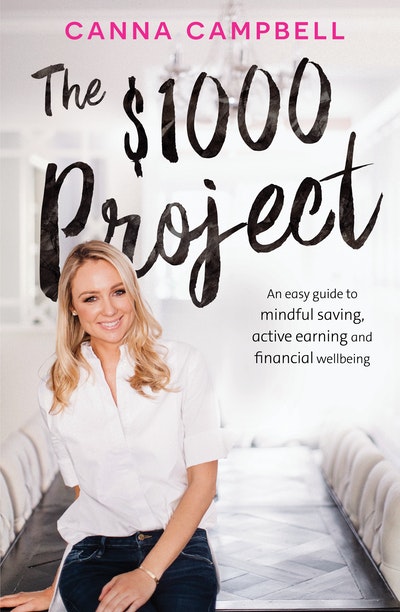 A guide to mindful saving from the financial guru behind online sensation SugarMamma.TV, The $1000 Project shows how easy it is to set yourself up for financial wellbeing.
Buy now
Buy now
---