Download a free activity page.
Meet Charley and George – the rockstar detectives! When a priceless painting goes missing Charley – a 12-year-old viral singing sensation and her best friend George – camera whizz and budding comedian – are shocked to discover they are the prime suspects.
Can you help Charley and George prove their innocence by finding the stolen items and the places where the thefts took place in the word search?
---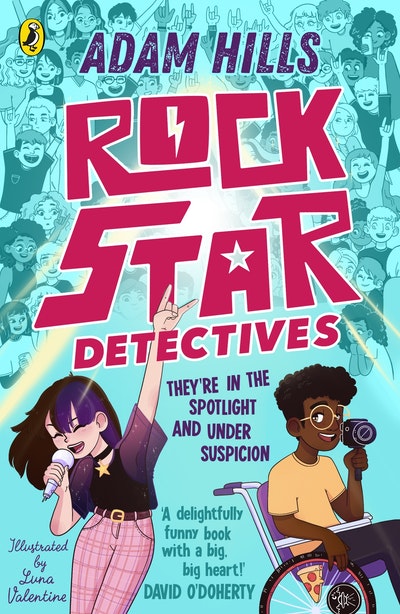 A fabulously funny debut novel from comedian Adam Hills featuring a young detective dream team, perfect for fans of Sharna Jackson, Robin Stevens, David Baddiel and David O'Doherty.
Buy now
Buy now
---