Come and visit Gong Gong – the town so nice, they named it twice.
Milly loves the small town she lives in and she loves playing basketball with her friends. The trouble is, families keep leaving, and soon they won't have enough players for a team. But when Milly learns at school about the refugees who have nowhere to live, she has a great idea – invite them to Gong Gong!
Click on the images below to download these beautiful activity sheets made by illustrator Tony Flowers.
---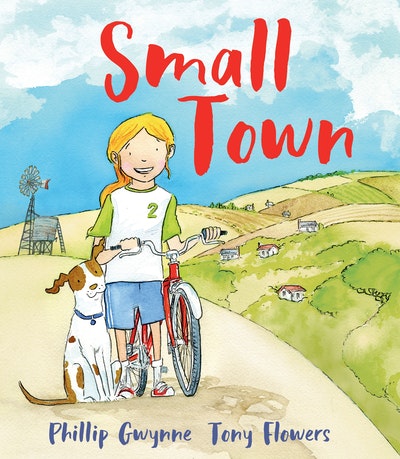 Small Town
Phillip Gwynne, Tony Flowers
A delightful and heart-felt picture book based on a true story of a how a dying town found a unique way to bring their community back to life.
Buy now
Buy now
---