No bananas were harmed during the making of this activity pack.
"If an eggplant really grew eggs, chickens would be out of a job. If a catfish was really made of cats, then it might get chased by a dog. And a banana is a banana. That's what it's called, I don't know why."
This activity pack is BANANAS, click here to download your free printable pack.
---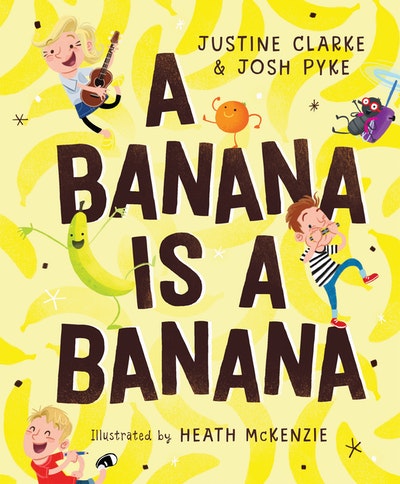 A Banana is a Banana
Justine Clarke, Josh Pyke, Heath McKenzie
From household name Justine Clarke (actress, singer, children's entertainer) and musician extraordinaire Josh Pyke comes a laugh-out-loud picture book based on the song 'A Banana is a Banana'. Paired with bright illustrations by award-winner Heath McKenzie this story champions the fun kids can have with words, rhymes and a bit of imagination.
Buy now
Buy now
---